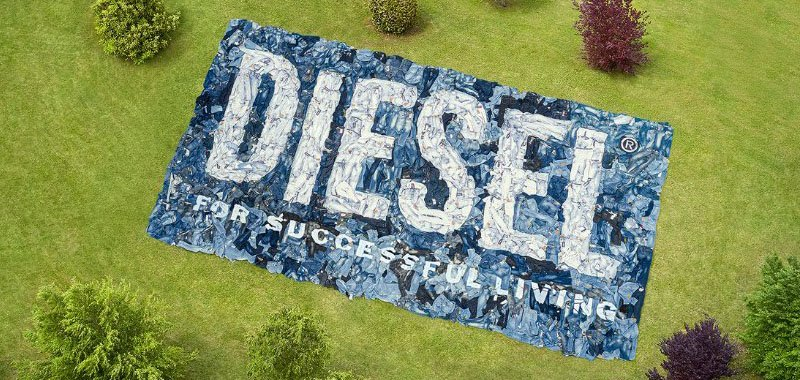 Luxury fashion brands have been no stranger to the blockchain in the last few of months, whether that be through the curation of NFT collections or full-on metaverse platforms. To continue the phenomenon's prevalence, it's the turn of Italian fashion giant Diesel, who is dipping its toes into the metaverse through the launch of a project titled 'D:VERSE'.
D:VERSE is based on the brand's fall and winter 2022 collection, and entails a combination of fashion item NFTs and their physical counterparts. The collection includes four different types of NFTs, with each serving as an access key to the Diesel NFT community, whilst also including an array of other perks.
The D:VERSE-KEY NFT will come with a digital artwork NFT, grant access to future NFT pre-sales, and give its owner priority to whitelist spots in future launches. The D:PROTOTYPE-CR NFT will include a digital artwork NFT, a pair of wearable sneakers for metaverse avatars, and limited edition pair of physical Diesel sneakers (in a colour way chosen by Diesel NFT owners).
The D:PUFFER NFT will also include wearable puffer jacket for metaverse avatars, a physical W-Ralle Puffer Jacket, and an invitation to the next Diesel fashion show. The D:FUR NFT will come with a wearable Fur NFT for metaverse avatars, physical denim fur coat (which was showcased in the previous Milan Fashion Week), and a VIP invitation to the next Diesel fashion show (including an all-access pass with front row seats).
The project will drop on Rarible on March 12th, with the option to purchase NFTs using both traditional fiat and crypto. Diesel will also offer a tutorial on how to set up an e-wallet.
Source NFT Plazas