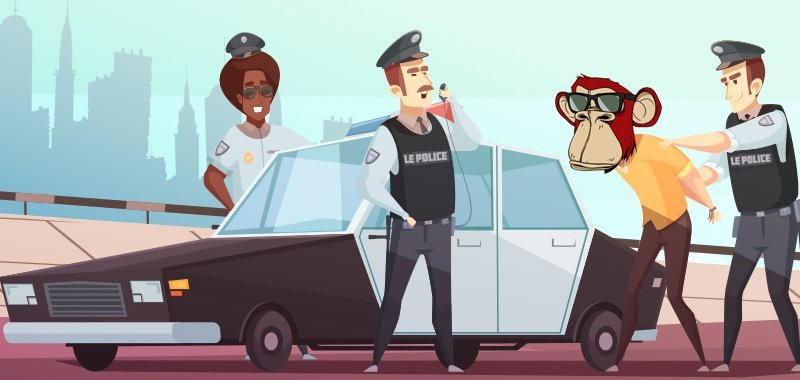 Over in the mysterious land of France, fraudsters will answer for a string of NFT-related crimes, as French authorities are charging 5 criminals with illegally obtaining a number of digital assets.
Through an elaborate operation, the group allegedly offered NFT owners the chance to animate their treasured assets. Instead, using it as a phishing opportunity to grab the information required to steal the NFTs. As a result, the nefarious team made away with haul to the value of approximately $2.5 million. A trove that included an undisclosed number of highly sought after Bored Ape Yacht Club NFTs.
The local police force was alerted to the situation thanks to a thread by expert crypto sleuth, ZachXBT. He provided all of the evidence required to pursue the case and eventually make the arrests. Going forward, the sneaky quintet now await trial where they will find out the consequences of their dubious actions.
In the last year, Bored Ape NFTs have become a significant target for NFT-related crime, with perpetrators initially seeing no repercussions due to the unprecedented nature of the thefts. Now however, as the industry evolves, many cyber criminals find themselves looking at jail time.
Source NFT Plazas