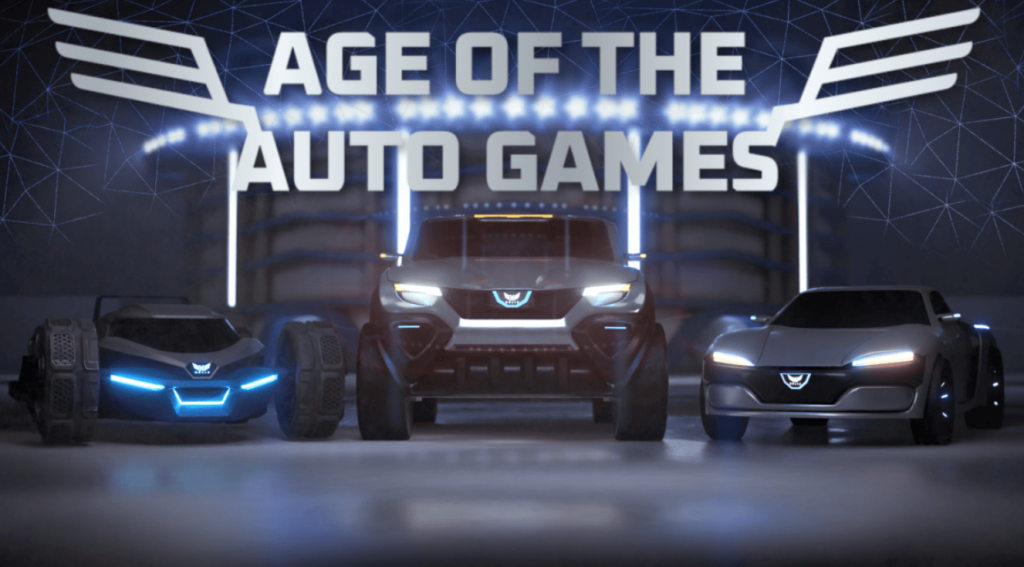 Klearcoat Labs is launching an automotive NFT project called Helix, Age of the Auto Games.
This will be an exclusive mint of 10,000 vehicles with different makes/models. Ownership of an NFT provides the opportunity to join one of five community-driven factions and compete in a series of games in an effort to win true glory. At the end of the games, both the highest point earning individuals and the winning faction will be rewarded with rare vehicle upgrades, monetary rewards, and access to automotive related partner events and experiences. Strategize upgrades to set yourself and your faction in the best position for success. Use upgrades/equipment to set your vehicle apart from others and gain advantages that will help you compete within the different games!
NOT ANOTHER BASIC RACING GAME!
Inspired by the gladiatorial arenas of the Roman Empire, HELIX has created a new category known as
"Drive2Earn", a new way to enjoy vehicular competition. Complete a range of decentralized automotive
challenges to earn points for you and your Faction and top the leaderboards at the end of each season
to win unique rewards and upgrades. With HELIX, you're always competing.
PLAY YOUR PART!
Choose your faction and build your desired ride. With a range of vehicles to choose from, you'll
develop a signature style alongside your reputation, which you'll build up as you battle. Your worth is
tied to your wins, so compete as though you have nothing to lose – because the Auto Games are
everything now.
CHOOSE YOUR SQUAD!
Stratos Fleet
Corporate minds that have turned to carnage, Stratos Fleet were the inaugural entity of HELIX,
and they'll do whatever it takes to remain at the forefront. Who knew business could be so
brutal?
Ghost Intake
Tired of Stratos Fleet's hold on the emerging tech of the HELIX AI, Ghost Intake are an
underground collective of hackers that seek to snatch the mantle. They pride themselves on
stealth and decentralization.
The Corsairs
The result of HELIX's global reach, The Corsairs are a group of international competitors with
roots that trace back to a variety of gang organizations. Despite their varying origins, one thing
remains consistent – they aren't afraid to play dirty.
Boomtown Barons
A united group of forgotten gear heads, the Boomtown Barons race for one another and have
very little to lose. They were left behind by emerging tech, the same tech that has now landed in
their very capable hands.
Zokusha Zen
It was only a matter of time before the street racers of the world were introduced to HELIX
technology. Once they did, they needed to prove to the world that the streets belonged to them.
Thus, Zokusha Zen was born.
CHOOSE YOUR RIDE
HELIX Hunter
The HELIX Hunter offers the risk of two-wheel drive without committing too much. It might not be
as fast as other two-wheeled variants, but it has impressive capacity and power attributes when
compared to its speed and agility.
HELIX Hero
The more conventional looking HELIX variant might appeal more to some. This ride is familiar,
and offers a good spread of attributes. If you're confident in your skill, your victories might be
found with the HELIX Hero.
HELIX Hype
A fitting representation of its name, the HELIX Hype truly looks the part. But more importantly, it
offers more than just an impressive visual with pleasing stats in every slot. Versatile and stylish,
this is the choice for those with style.
HELIX Hacker
This agile machine was built for the risk-takers. Carrying only one passenger, and coming with
great agility and speed as standard, the HELIX Hacker makes up for its lower power stats with
pure audacity. Sound like your kind of ride?
HELIX Hammer
Durable and powerful, the HELIX Hammer will give you the ability to run through your competition
with ease. It has a great capacity, and you won't be needing speed or agility for the paths you
can take in this beast.
CUSTOMIZE YOUR RIDE
Your faction doesn't just need numbers, it needs names – and you'll make yours by having a signature style. Customize your chosen HELIX variant to display a color combination that suits you. Strategize upgrades to set yourself and your faction in the best position for success. Use upgrades/equipment to set your vehicle apart from others and gain advantages that will help you compete within the different games!
THE CHOICE IS YOURS!
With your dream ride constructed, it's up to you how you interact with HELIX. There will be
those that want to compete in games to earn for themselves and their faction, increase the value of
their ride for P2P sales, and others that might want to stake for rewards. But whatever the case, holding
a HELIX AI comes with a number of opportunities to engage in partner events and experiences, so don't
miss out.
Source NFT evening