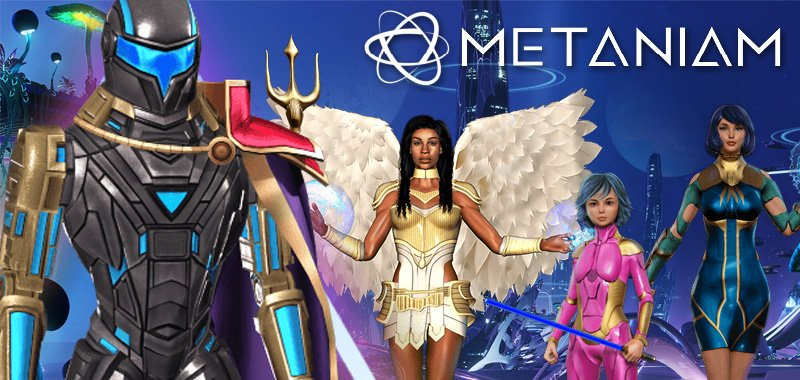 Have you dreamed of walking amongst the gods? Would you claim stake to an ethereal universe full of magic and wonder? If the answer is yes, then the NFT crypto art collection MetaNiam, is for you.
The project was founded by Nisha, who has previously worked with the media powerhouses of LEGO, Viacom, and Disney. The new collection is due to launch shortly, comprising of 10,000 unique ERC-721 animated NFTs.
The theme of the MetaNiam collection is its gods. More specifically, humans have undergone generic and AI mutations to become celestial beings with extraordinary abilities.
The MetaNiam collection has been deeply influenced by the deeply mysterious Greek and Indian mythologies. Additionally, each god is symbolic of the strengths and weaknesses we all have as humans.
A Godlike Metaverse
MetaNiam is an innovative new NFT project that offers players a rich mythology, diverse assets, and incredible benefits for their participation.
Diversity is the name of the game when it comes to MetaNiam, which is clearly shown in their beautiful NFT design. In total there are 140 traits can occur in these NFTs. Some of the characters announced so far include Zaira, Arya, and Vex, a mischievous character threatening the entire Metaverse with disaster.
Source NFT Plazas