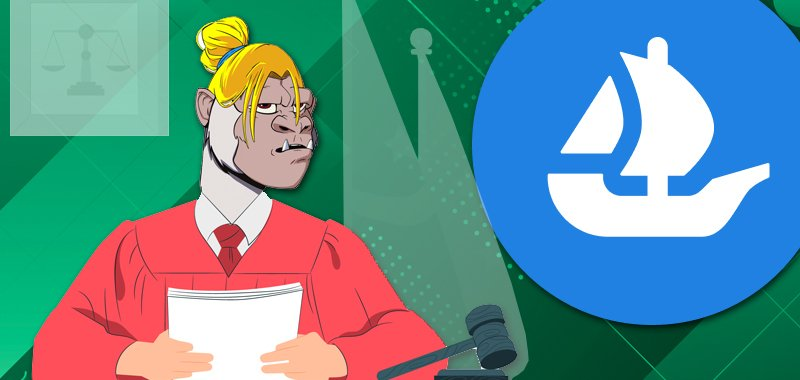 One of the biggest stories of the NFT industry this year has been that of Nate Chastain, a former head of product at OpenSea. Chastain is currently facing charges of fraud and money laundering for using his position at the NFT marketplace to engage in insider trading of NFTs.
Sadly for Chastain, his motion to have his charges dismissed has been denied. His team had previously argued that because NFTs are not deemed as 'securities' per se, he could not be considered to have committed insider trading.
While working at OpenSea, Chastain had knowledge and influence over which NFTs would be featured on the front page. By doing this, he was able to buy into the collections beforehand and then flip them for a profit.
While rejecting his motion to dismiss, the judge made reference to a previous case where a journalist would inform traders of the details of articles to be published which could influence stock price and later share the profits made. Those involved in the scheme were convicted of wire fraud and on those grounds, the judge will move forward with the charges against Chastain.
However, the judge noted that the term 'insider trading' could be deemed misleading and should be removed from the indictment moving forward.
Source NFT Plazas