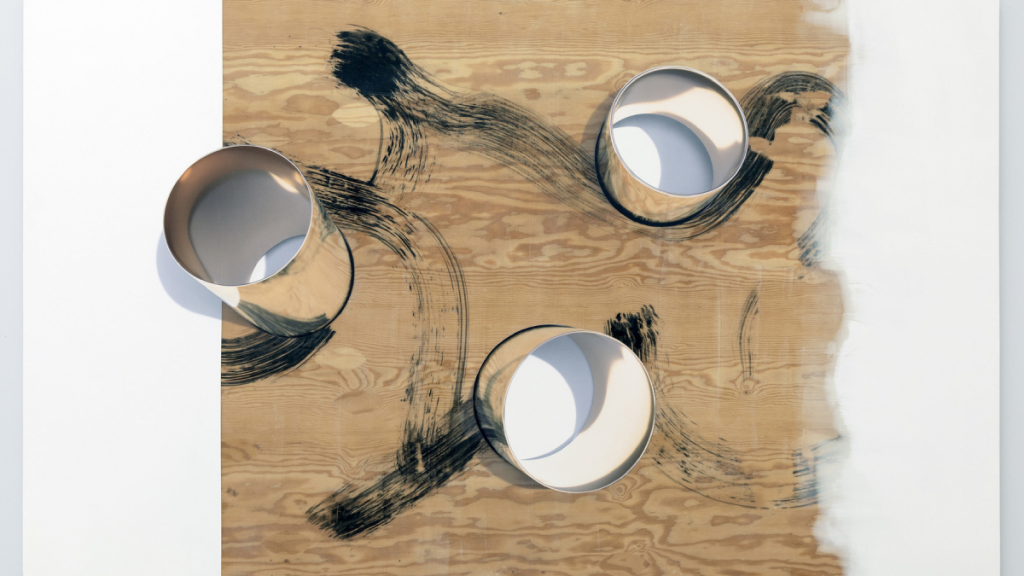 Non-Fungible Token (NFT) represents a new area to be explored in the art world. Possibly you have heard about it. The owner of "Galleria Ca d'Oro," Gloria Porcella, is one of the first in New York to display and promote this innovative art form, as well as the first historical art gallery to host NFT exhibitions.
Galleria Ca'd'Oro, located at 179 10th Avenue in the heart of Chelsea, New York, will debut the exhibition with an invitation-only celebration. Our first exhibition opens on December 8 at six o'clock. The Yes NFT event is powered by Possess, and each piece displayed in the gallery will be for sale on the platform. Possess Platform, established by Daniel Leinfelder and Ryan Holt, is a marketplace for browsing and purchasing exclusive one-of-a-kind works of contemporary art. NFTs, or digital certificates of authenticity, are both exclusive and unique. On the blockchain, verified ownership is recorded in perpetuity.
In conjunction with Possess, Galleria Ca d'Oro will teach this new art form and assist you in navigating these new waters from person to person. The gallery will provide a singular experience celebrating and clarifying the NFT. Our debut exhibition has four extremely varied NFT artists. We are confident that the exhibition will inspire artists and collectors.
Who are the participants?
Salustiano's dreamy portraits are renowned. His NFTs collection is dedicated to youngsters and gives a voice and spotlight to those who have experienced cruelty. Nothing is more destructive to our culture and civilization than harming our children. 50% of his revenues will be donated to Unicef to prevent the global exploitation of young soldiers as war material.
NFT's "Underwater Chrysalis" discusses Transformation. From that point on, we remain inwardly focused prior to blossoming into our full potential. There are two closures in this work: one is the cocoon itself, and the other is underwater, "intramarine." As if it were nourishing, inviting, protective, mystical, and, most importantly, silent amniotic fluid. A silence that informs us and is created when we hold our breath to immerse ourselves in life's essentials.
Alessia Moccia creates the "Euphoria NFT" collection. She combines her cosmic vision with reality as a cutting-edge futuristic NFT photographer. She creates a panorama of evocative visuals by subverting reality and challenging formalism. Her surreal vision of merged galaxies in cities contributes to the dynamism of the street photography genre. Every time she makes a new collection, she experiences the release of a new concept and the realization that something is altering. It is known as escapism.
Yul Vazquez shows his spirituality and energy through his love for his Cuban origins. He talks about what he has learned about the rich history of Afro-Caribbean religion, the occult, mysterious signs, and cryptic signs. As Andy Warhol's art director for Interview Magazine and Andy Warhol's TV, Marc Balet is a New York legend. He just recently joined the NFT world, which gave us a look into his other life as a conceptual architect. The Tree House, which is part of his ongoing series Architectural Tales, shows how he sees sustainability and living in a way that is good for the environment taken to the extreme. The Whitney Museum has shown his work. He is the recipient of the esteemed Prix de Rome. Bringing together four of our favorite artists, Galleria Ca'd'Oro sells artwork using the mechanism of a non-fungible token (NFT), creating a brand-new option for digital art collectors to enter the market and acquire actual artwork purchased on the blockchain.
Digital Art will be displayed on avant-garde displays by MetroClick to establish a new brand centered on sleek NFT display solutions for displaying your NFTs tastefully and effectively.
Source NFT Newspro