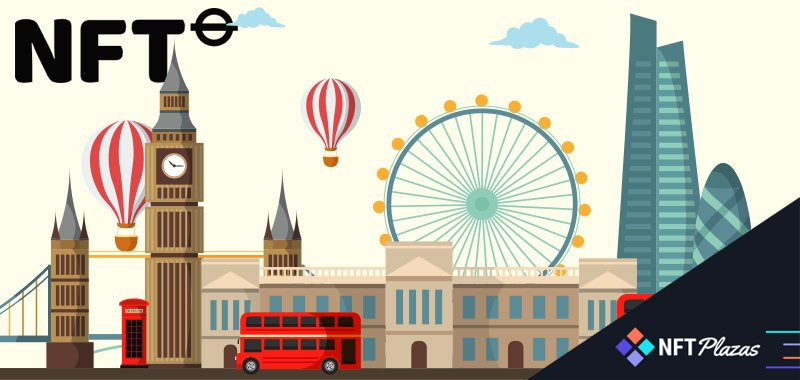 One of the biggest NFT events of the year is almost here, and this year it's not happening in New York but in London. You guessed it – NFT.NYC in London!
NFT.NYC has been hosting events since 2018, and this year NFT.London will welcome fresh ideas and thought leadership from the UK and Europe. Participants can expect an extensive list of web3 speakers along with an incredible line up of side events.
Say Hi to the NFT Plazas Team
Some members from the NFT Plazas team will be there to wave the flag and support not only the local NFT community but also all NFT creators, builders, and enthusiasts worldwide.
So, if you see one of us around in our sleek NFT gear, make sure to come say hi! We loved meeting and connecting with so many of you at previous NFT events. It's always an immense pleasure for us to see the faces behind the projects, and to get a chance to talk to all the innovative and genius creators out there who are building the future and making web3 possible.
Drop by at the Nexus Voyagers World Tour
We're also sponsoring one of the hottest side events at NFT.London, the Nexus Voyagers World Tour. Nexus Voyagers is an NFT project with the goal of empowering web3 entrepreneurship and building a global network of creators and enthusiasts.
The event will take place on November 2 between 18:00 and 21:00 GMT at the Refinery Citypoint in London, and tickets are now available. The admission fee is free, and the event is open to anyone who wants to be take part in this exciting initiative designed specifically for NFT creators in all stages of development.
So make sure to come and expand your global network and connect with NFT creators, producers, and influencers, and be part of creating a sustainable revitalization of the NFT space.
Source NFT Plazas