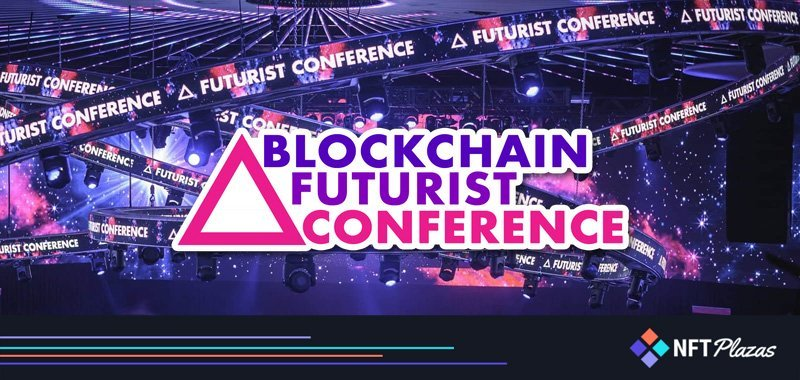 NFT Plazas has teamed up as a media partner for Canada's largest cryptocurrency and blockchain event, Blockchain Futurist Conference. The conference, which is organized by Untraceable, brings together the brightest minds in NFTs, blockchain, crypto, DeFi, and Web3 as a whole. Designed to be a totally immersive experience over the course of two days, visitors can enjoy Crypto ATMs, crypto-powered marketplaces, NFT Galleries, and other exciting blockchain-enabled experiences throughout the event.
Prepare for Two Epic Days of Networking
The event is taking place between 9 and 10 August, 2022, in Toronto, Canada at Rebel Entertainment Complex and Cabana. The speaker line up is filled with more than 100 of the top leaders in the industry who will take to the stage to discuss and debate how future technologies impact the social, economic, environmental and political landscape of our global economy.
The speaker line up includes world-class innovators such as Arthur Camara from Dapper Labs, Christie Harkin from CoinDesk, Vitalik Buterin from Ethereum, Adam Cai from Virgo Group, Ethan Buchman from Informal Systems, and many more.
There will also be opportunities for attendees to network with other founders, investors, and project creators, as well as two levels of exhibitor booths.
Cutting-Edge NFT Galleries and Exciting Workshops
A special selection of NFTs will be displayed across the three massive NFT galleries at the conference. The Untraceable team are masters of setting up cutting-edge art galleries since their first CryptoArt gallery at the 2014 Bitcoin Expo in Canada. So this one promises to be even better, participants can check out the galleries at the Main Entrance, Purple Room, and VIP Savage Backstage. Some of the artists featured include Aissa Santiso, Aaron XO, CW Stubbs, Ece Haskan, and many more.
The conference is also hosting an official hackathon dubbed ETHToronto. It will be held between August 8-10, 2022 in the Mega Hacker Dome. Hundreds of developers will take over to demonstrate their skills and participate in a series of workshops to build the Web3 world.
Lastly, you don't need to be a crypto or blockchain expert to attend the conference! There are more than 10 beginner bootcamps to choose from. They are aimed at teaching people new to the industry the fundamentals of Web3, security, how to open a wallet, what are NFTs, how to use OpenSea, De-Fi, and a whole lot more.
How to Get Your Ticket
There are two ticket tiers available, and tickets can be purchased in either fiat or in crypto. The General Pass costs $599 and the VIP Pass costs $1,899. The General Pass comes with access to Main Stage presentations, exhibition halls, workshops and bootcamps, roundtables, web app and gamification, a networking party, and the Cabana closing party. The VIP Pass includes a full conference pass as well as access to all day VIP Cabana, the VIP backstage, and a dedicated VIP entrance.
Source NFT Plazas