While the FIFA World Cup comes every four years, some opportunities are even rarer than claiming the crown of champion. In a once-in-a-lifetime opportunity, Ethernity asked the prominent Vancouver-based Colombian artist Victor Mosquera to head creative direction for a fine-art contribution to the global soccer sensation Lionel Messi's forthcoming 50-edition NFT launch, on Dec 2.
Mosquera has sold 567 surreal, dream-like works — including several at Christie's — with a total sales value of $2,173,787.210 (1,712.210 ETH), as of writing. Mosquera also created the stage and performance visuals for the electronic music duo Odesza. Most recently, he recreated the FIFA World Cup Trophy.
Messi is a superstar in world football (soccer to U.S. readers) — having played for Barcelona and Paris Saint-Germain. He completed 778 games and scored 672 goals, with 303 assists. A player of this stature (and 381 million Instagram followers) jumping into Web3 has the potential to rapidly accelerate the onboarding of sports fans to Web3.
We sat down with Mosquera to talk about working with soccer's golden boy, what his entry into Web3 means for sports, and the accessibility of blockchain technology.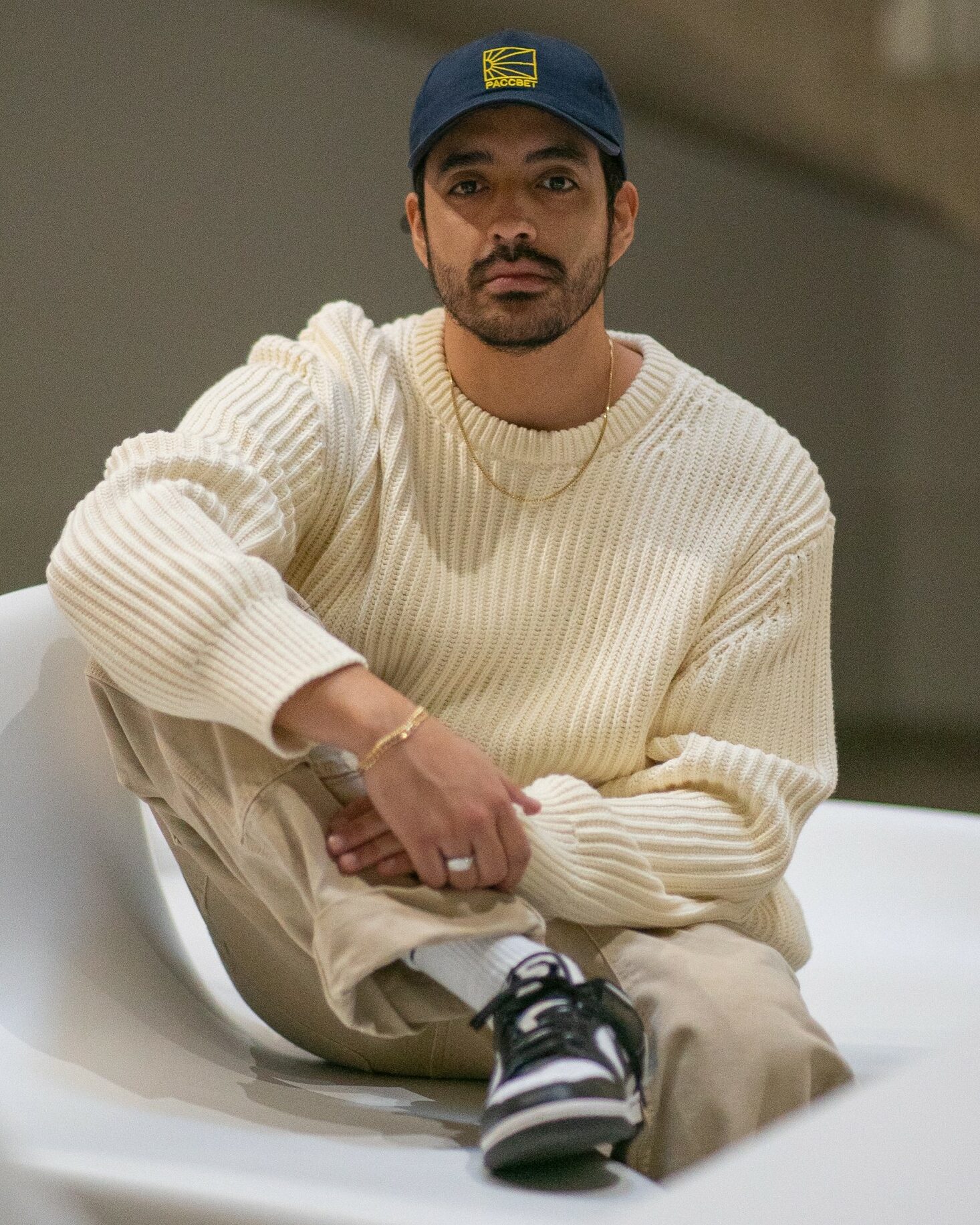 What do you think about the relationship between sports and art?
Art is at the core of every entertainment outlet. It touches music, theater, fashion, video games, films, and more. While sports is one of the biggest sources of entertainment for millions worldwide, art has always possessed the capacity to elevate the experience of friendly competition. The way I see art is closely related to the way varying sports are learned and practiced. Both require discipline, repetition, and sacrifice. In a way, the process of these two practices is deeply related.
You're an avid football fan, tell us what this means to you personally
Oh man! Football has been present in my life for as long as I can remember. I was born and raised in Colombia, and, as many of you know, football is almost like a religion down there. It is very much ingrained in who we are as people. I can say personally that football has kept me sane through the hardest moments of my life — it is that important to me. Having this in mind, I don't even have to tell you how much of a fan of Leo I am, so to work with the greatest footballer of all time is an absolute honor and a dream come true. This experience is unreal and will stay with me forever.
How did this come about? Did Messi and his team reach out, or was it more of a natural collaboration?
As a football fan, I've been trying for the longest time to catch the attention of the sports world. I think it has become pretty well known that I'm a huge fan within my community. I met the Ethernity team in person almost one year ago and we started talking about football, everything happened naturally after that.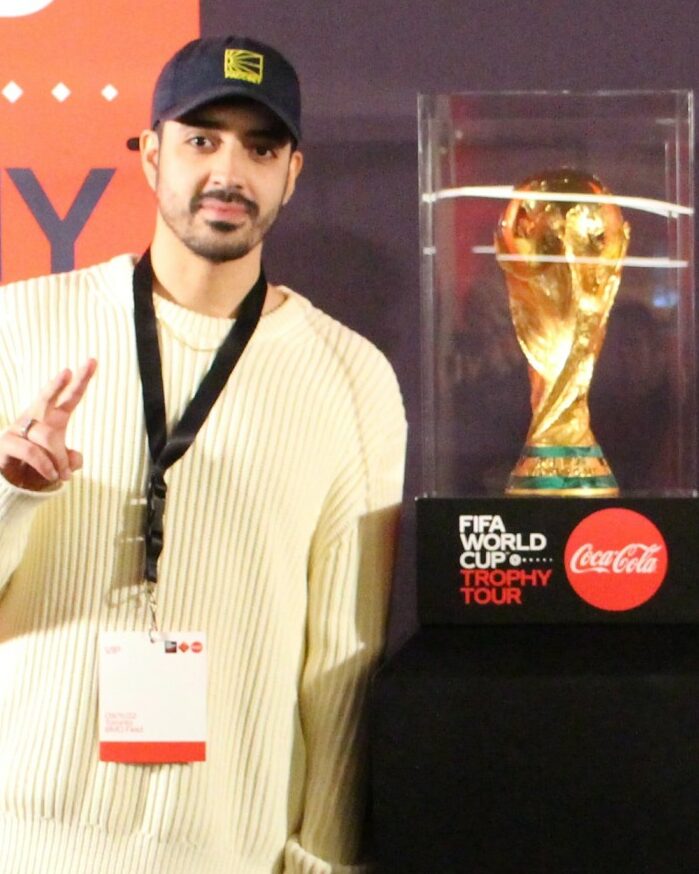 You just recently did a piece for FIFA themselves, tell us a little more about that
It was crazy! I got the opportunity to create an official artwork with FIFA depicting the World Cup trophy, and fly to Toronto to celebrate the first time that Canada qualified for this tournament. I saw the trophy in person and hung out with Kaka as we talked about upcoming events. This was one of the coolest things I've done in my life for sure.
How much creative control did Messi have over the piece that's being sold? What was it like to work with him on this?
I was fortunate enough to have full creative control over the artwork. Having Messi's full trust in something like this made the whole experience even more meaningful. I am grateful to him and the team for trusting me completely and letting me express myself fully with this piece.
Where do you hope this takes the space?
I feel that there has already been some art and sports collaboration within the last two years in Web3. These drops opened a window for sports fans to embrace new technologies as they evolve. As much as I hope to keep exposing new people to collectibles, saying this collaboration is exclusively a boon for the space alone feels wrong. This is a release Messi and I are sharing with everyone who's a fan.
Source NFT Now