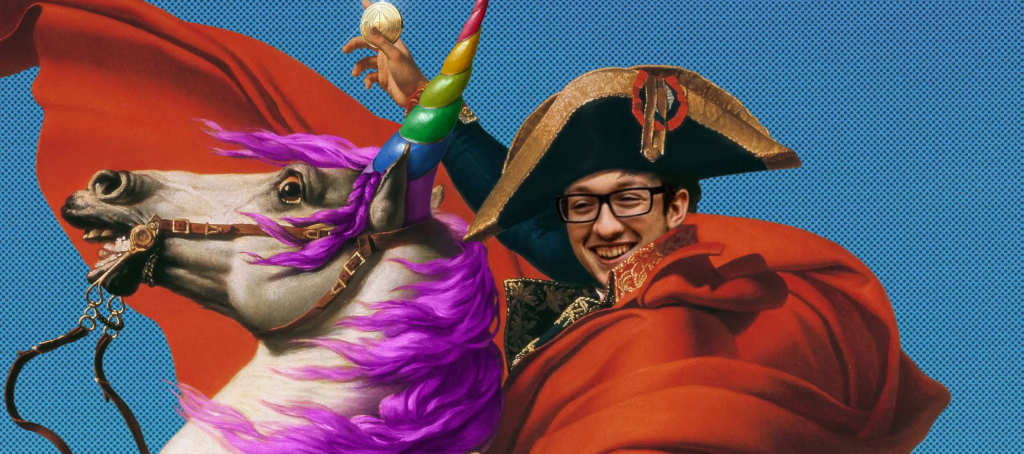 The marketplace has launched into NFTs and is also giving early supporters of Genie a pleasant surprise.
Popular decentralized exchange uniswap is now entered the nft foray, launching their own marketplace. As a gift two users of popular tool Genie The Exchange has air-dropped over 5 million dollars of usdc to collectors that embraced the tool early on.
Starting today, you can trade NFTs across major marketplaces to find more listings and better prices. To celebrate NFTs on Uniswap, we are airdropping approximately 5 million USDC to certain historical Genie users and offering gas rebates to the first 22,000 NFT users (more on that below). We also continue to be open-source, trustless, and self-custodial, staying true to our values of decentralization.
The team stated in their press release that non-fungible tokens and erc20 tokens have usually existed in two separate ecosystems as both grow and the new digital economy it makes sense for uniswap to build interoperable experiences for their users. The goal of uniswap embracing these tokens is to allow buyers and sellers better options more listings and better prices.
Uniswap NFT Marketplace will support:
OpenSea
X2Y2
LooksRare
Sudoswap
Larva Labs
X2Y2
Foundation
NFT20
NFTX
The company plans to allow users increase Savings of up to 15% on gas fees when compared to other aggregators across marketplaces. additionally the company promises that their Market Place will be trustless and open source. As many of the features decentralized exchanges have embraced lose privacy do to know your customer and other United States regulations uniswap stays committed to privacy and decentralisation.
Stay tuned as we learn more about the airdrop and growth of the new NFT marketplace.
What makes Uniswap special?
Uniswap is an important decentralized finance (DeFi) protocol that allows users to easily exchange cryptocurrencies on the Ethereum blockchain. It is considered one of the pioneering DeFi protocols, and has played a significant role in the growth and development of the DeFi ecosystem.
Uniswap is important for a number of reasons. First, it allows users to easily and quickly exchange cryptocurrencies without the need for a central authority or intermediary. This enables users to maintain control over their funds and conduct transactions in a trustless and transparent manner.
Second, Uniswap allows anyone to easily create their own liquidity pools, which are used to facilitate trades on the platform. This allows users to earn fees by providing liquidity to the platform, and helps to create a more diverse and resilient ecosystem.
Third, Uniswap is built on the Ethereum blockchain, which enables it to take advantage of the network's smart contract functionality. This allows the protocol to automate many of its processes and reduce the need for manual intervention, making it more efficient and user-friendly.
Overall, Uniswap's combination of ease of use, decentralized nature, and integration with the Ethereum ecosystem has made it an important and widely-used protocol in the DeFi space.
How to collect Genie Airdrop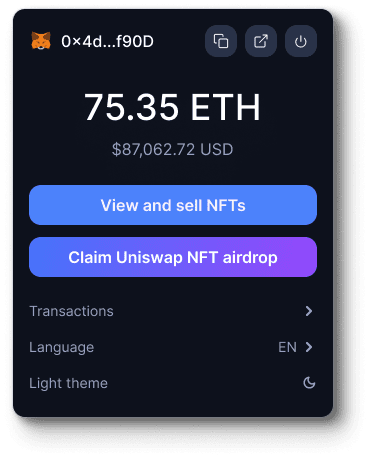 First, you have to have been an early user of genie. Their snapshot occurred on tax day April 15, 2022. If you have met that requirement, goto app.uniswap.org and you will be able to connect your wallet and claim your USDC. There are two tiers, a $300 tier and a $1,000 tier.
The $300 tier is available to wallets that completed more than one transaction before the snapshot.
The $1,000 tier is available to wallets that held the Genie:Genesis NFT as of the snapshot.

Users are eligible per unique address, meaning multiple Genie:Genesis NFTs in the same wallet are only eligible once.
This tier is also available to wallets that purchased a Genie:Genesis NFT or a Genie:Gem NFT between 5:59 pm and 9:15 pm UTC on June 21st.
*Featured image is a cropped view of popular NFT titled: uniswap by famous artist slimesunday.  This NFT is owned by numerous NFTCulture staff.
Source NFT CULTURE