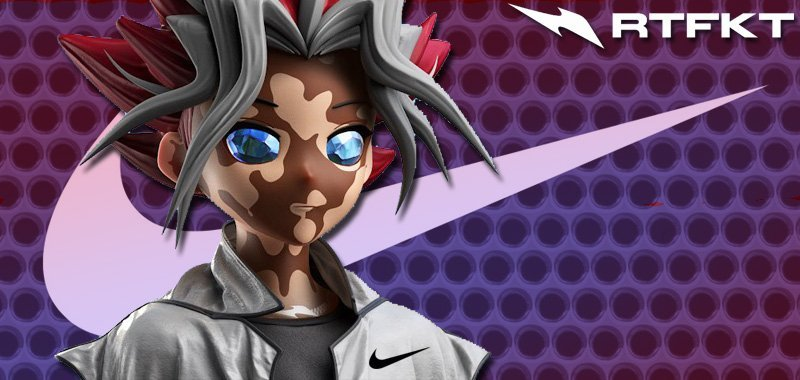 In what has to be the NFT news of 2021, the RTFKT team have announced an acquisition by leading sports brand, NIKE. The news comes in right after the company's successful Clone X drop, which is at the time of writing, number one on OpenSea rankings along with a 5.75 ETH floor price.
While there were many complaints about the drop and concerns about the licensing details, they have been on hold after the team's major announcement about their new family member, NIKE. According to the official press release, the specific terms of the deal will not be disclosed, however, the RTFKT team did hint on Twitter that big things are in store for 2022 as they will continue to evolve the brand, products and community using NIKE's resources and talents.
"This is a unique opportunity to build the RTFKT brand and we are excited to benefit from Nike's foundational strength and expertise to build the communities we love," says Benoit Pagotto, one of RTFKT's co-founders. "Nike is the only brand in the world that shares the deep passion we all have for innovation, creativity and community, and we're excited to grow our brand which was fully formed in the metaverse."
The digital fashion company was founded in 2020 by Benoit Pagotto, Chris Le and Steven Vasilev, and has since then been innovating and redefining the boundaries of physical and digital value to serve their broad community of creators.
John Donahoe, President and CEO of NIKE, stated that: "This acquisition is another step that accelerates Nike's digital transformation and allows us to serve athletes and creators at the intersection of sport, creativity, gaming and culture."
Now, the next big question plaguing the NFT community after this incredible announcement, is of course, whether or not this type of acquisition is in line with Web 3 principles and decentralization. We expect to see many more of these collaborations in the coming year, and whether or not they will benefit the NFT space.
Source NFT Plazas