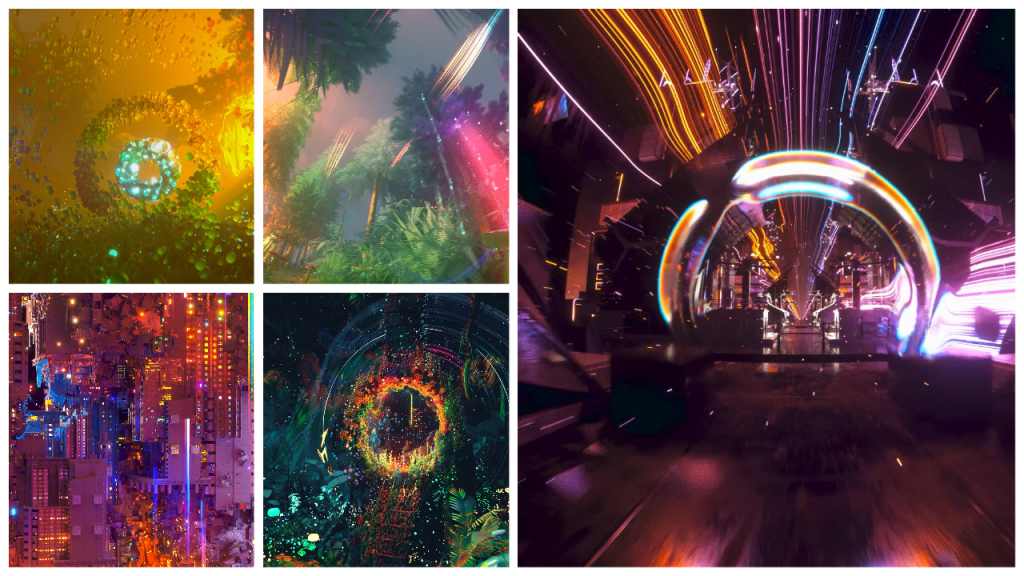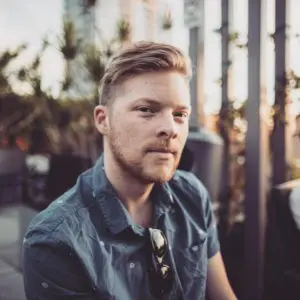 TL:DR: SillyGabe is a successful NFT artist who has collaborated with top artists including ICE Cube and Zedd. With over 10 years of experience as a VJ at concerts and almost 8 years of creating their own art, SillyGabe got into the NFT art space in late 2020. Their work is inspired by music, nature, and technology, and they use Cinema 4D as their creative process. They are proud of their work "Diorama" created in collaboration with Zedd and believe that the future of NFT art is positive, with a recent trend of artists releasing lower cost open editions. SillyGabe balances the technical and creative aspects of NFT art by constantly learning and growing with each new piece. Today, SillyGabe has a drop coming on Nifty Gateway.
Can you tell us about your background and how you got into creating NFT art?
I first started making my own art after VJing at live events and concerts. I have been touring with Zedd as visual director and VJ for over ten years, and when I started in the music industry I knew nothing about digital art at all. I was using other artist's content, and jamming clips together in my visual shows. After a few years I decided that instead of using other people's work, I should learn how to create art of my own, so I started down the long road of learning Cinema 4d which led me to where I am today. I have been sharing my creations on social media for almost eight years now, slowly refining my style. In late 2020 when NFTs first started taking off, I was ready to jump in. All of my touring / concert visual work had vanished because of the pandemic, and I was able to direct 100% of my attention to creating my own art. In Dec 2020 after talking to Fvckrender a bit about NFTs, I applied to SuperRare on a whim and got accepted. I was pretty lucky to have found out about that platform so early, because it enabled me to dip my foot in the water and start to find collectors who were interested in my work. Fast forward two years, and here I am on my fifth Nifty Gateway drop!

Who are some of your favorite artists, both in the traditional and NFT space?
The work of Bosch, and Dali have always captivated me. Multitudes of detail can be found in both of their paintings, which sometimes look so perfect they could be renders! (maybe that's why I like them so much) It's hard to say all the digital artists who I admire, because there are so many. David Ariew, Gmunk, Ian Hubert, Ness Graphics, and Ryan Talbot to name a few.
What themes or subjects do you find yourself drawn to in your artwork?
I tend to return to themes of nature and technology again and again. Either separate or combined, I feel like I'm always telling some story around giving sentient life to inanimate objects through music, motion and animation.
Can you talk about a specific piece of NFT art that you created that you are particularly proud of?
My work entitled "Diorama" which I released with Zedd in 2021 is by far the piece I am most proud of to date. It was the product of weeks of collaboration. Zedd worked on the music in real time as I built a ladder of different worlds, putting weeks worth of details into each scene. It's one of the longest and most intricate pieces of animation I have ever produced. I hope to make another similarly ambitious piece sometime this year!
How do you stay inspired and keep coming up with new ideas for your art?
I think music plays a central role with my creative drive. I'll often find myself listening to a song on repeat, and then a vision for a new artwork will come out of that. Closing my eyes, lying down, maybe smoking a joint, and just seeing what colors and shapes pop into my head. For my NFT pieces, musical collaboration is always a joy for me.
Can you tell us about your creative process and how you go about bringing your ideas to life?
When I am starting a new piece, I typically will jump straight into Cinema 4d and start experimenting. A lot of 3D artists will begin with a sketchbook or tablet to moodboard and draw out ideas, but that's never been my workflow. I find that 3D software allows me to be so inventive, and has all the accurate perspective and lighting physics built in, so messing around in c4d often allows me to get wildly cool results that I could have never expected. Another unorthodox habit of mine is to play around with textures and lighting early on in the exploratory process.
What do you see as the future of NFT art and how do you see it evolving?
Gosh, if one thing is for sure it's that none of us know where this crazy roller coaster is headed! I've been in the space long enough to have seen a few cycles where the markets eb and flow, and new trends rise and fall. One of the only throughlines is that artists will keep creating art, no matter what. I firmly believe that art of all kinds is the special sauce on top of life. Art brings beauty, joy and meaning to the world, and right now NFTs are enabling some artists to make a living in ways they could not before. The recent explosion of artists releasing lower cost open editions makes me feel hopeful that there are many collectors out there who are truly buying art because they admire it, instead of for a quick flip – I hope we continue to see trends like this!
How do you balance the technical aspects of creating NFT art with the creative side?
This is a really good question. I do encounter some friction as a digital artist, trying not to let the medium I use determine the art that I create. The tools that 3D softwares offer are powerful and enable magical ideas to come to life, but I constantly feel like I need to learn more in order to execute my ideas and not repeat myself. There is a constant push and pull between learning new technical skills as an artist, and the act of creation. Each piece of art I work on teaches me something new. I am constantly learning and growing, either in my technical craft, or in the way that I tell stories and communicate messages through my work.
Where do you see yourself and your work headed in the future and what goals do you have for your NFT art career?
One of my goals for this year is to create more pieces with a focus on long-form storytelling. I have a few ideas for short films I would like to pursue, but we'll see if I actually have the time to start down that path. I've also wanted to make a NFT collection based off of individual musical instruments, that together would combine and form new NFT pieces with larger musical concepts over time… needs to be fleshed out, but I think 2023 could be the year!
Can you give us a sneak peek into your upcoming NFT drop?
Oh yes, it's called "Glimmer", and it's dropping TODAY on Nifty Gateway!! You can check out the drop with this link.
What was the inspiration behind the concept for this drop?
My only mission with this drop was to create an ambitious series of artworks that I could feel proud of, and that are true to my intricate style of animation. For a while now I've been fascinated with creating portals, windows into different worlds. It's a fun and challenging exercise that requires lots of planning in 3d softwares, and the result I came up with for this collection turned out better than I expected. Like I mentioned, nature and futurism are always at the forefront of my creative practice, and the Glimmer series encompasses both of those themes.
Can you talk about any unique mechanics or features that you have incorporated into this NFT drop?
This collection is pretty straight forward. Five pieces total – Three ranked auctions, and two collector rewards. I have quite a few NFTs I've released on Nifty Gateway over the past few years, so I wanted to be sure to give my existing collectors a chance to own some very exclusive pieces of mine, while also allowing a limited number of new collectors to join the ranks. Two of the more ambitious pieces in the collection are being sold for $1 to my previous collectors who enter the drawings.
How did you come up with the idea for this drop and how did it evolve into its final form?
The idea for the Glimmer collection stemmed from the unifying portal piece entitled "Spectral Gatekeeper". That was the first piece I worked on in the collection, and it became the anchor that ties all the other pieces together.
How do you think this drop stands out from your previous work or other NFT drops in the market?
There are so many amazingly talented artists releasing work every day, so I try not to compare myself too much to what is going on around me. However I can honestly say that this series is the most extensive AND cohesive body of work I have ever released. I hope that viewers can appreciate all the time and effort that went into these animations!
Source NFT Culture