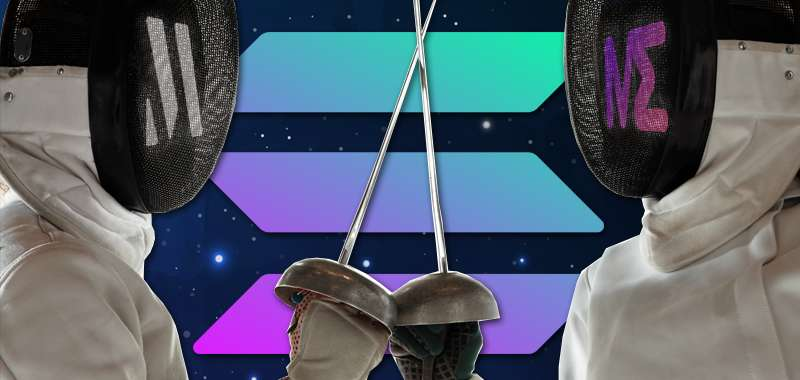 Drama has gripped the Solana ecosystem as tensions rise between NFT marketplace Magic Eden and Solana standard creator Metaplex. Resulting in allegations spewing forth as the two Solana heavyweights clash heads.
What Caused the Tension?
It all started on December 8, 2022, when Metaplex took to Twitter to allege that Magic Eden was trying to take control of the blockchain's NFT token standard. 
Taking aim not only at Magic Eden, but also Jordan Prince, who had worked on the original Metaplex protocol.
Metaplex also alleged that while the ethos of the blockchain was that it should not be beholden to gatekeepers, Magic Eden was trying to take control for itself. Furthermore, Metaplex has said that it is putting plans in place to decentralize token metadata and would not bend to Magic Eden's plans.
After this, Magic Eden responded to the insinuations with a Twitter thread of its own. The marketplace claimed that the allegations were false and called on Metaplex to decentralize the token metadata:
Source NFT Plazas