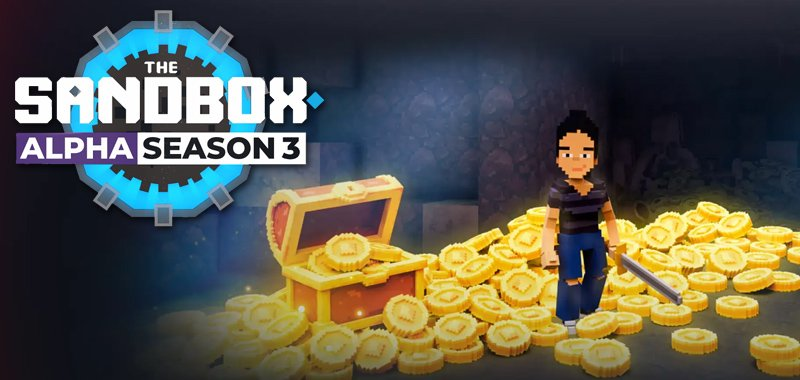 After 70 days, over 900 individual challenges, and uncountable rage quits, The Sandbox Alpha Season 3 has drawn to its inevitable conclusion. As a result, providing the mighty Metaverse world builder with a wealth of valuable user data as it inches towards its full launch.
Over the course of the last 10 weeks, avid Metaverse explorers have undergone a baptism of fire as they looked to cement their position on the leaderboard while The Sandbox team worked tirelessly to combat the ever-present scourge of bots, bad actors and cheaters to offer a realistic chance to come out on top. All that's left is to tot up the scores, weed out the undesirables and dole out a magnificent war chest of 1.5 million $SAND.
A Treasure Trove of Alpha Season 3 Rewards
The top contender, with the smarts and dexterity to complete all the challenges in the shortest amount of time will walk away with a hefty 30k $SAND. In addition to the top 10k players all receiving a share of the spoils. Meanwhile, further rewards will arrive for those holding assets within The Sandbox ecosystem.
The Sandbox has revealed that it will release raffle results on November 5 and token holder rewards on November 7. Then, following a detailed analysis and a purge of all impossible times the leaderboard rewards on November 9, resulting in a lucrative The Sandbox Alpha Season 3 for the hardest working gamers in the Metaverse.
Source NFT Plazas