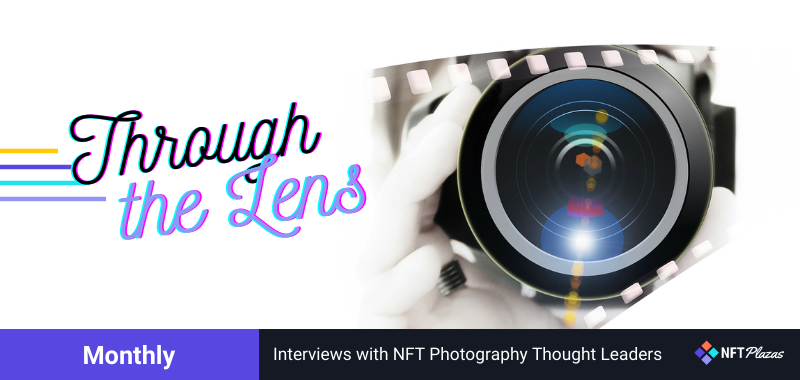 Welcome to our exclusive and limited-edition Through the Lens series, dedicated to budding and established NFT photographers! We're so happy to give a voice to these creators who make the NFT space so vibrant and alive.
Meet Sinenkosi Msomi, an undeniably talented photographer with a passion for telling stories through photography. He is the founder of a photography and clothing movement called Swag Syndroam, and an artist hailing from Eswatini (formerly Swaziland) who lives in Mbabane.
So let's find out more about him and his amazing work!
How did you get into NFTs and how has it impacted you?
1Macollective enabled me to a part of the whole NFT journey after approaching me on Instagram and letting me know just how amazing my artworks are and how they could be great as NFTs. I am grateful for their endless support and how they continuously educate me about NFTs as well as striving to create more opportunities to get my work exposed as an African Artist.
It has been a very interesting process which has enabled me to grow and never stop creating. I now value myself more because I have seen the magnitude of the impact my work has on the audience.
When did you start your photography journey and how did you get good at it?
I started my professional photography journey in 2017, as the years passed I began to do more research on how I could improve my work . I realized that most people related to the different messages that I always try to capture and relay so that made me to create more and more artworks.
I also think that being an expressive person also helps me create from the heart and not the mind, as I have always believed that "photography is a medium of self-expression". All my life I have always felt that allowing ourselves as humans to feel is what makes us human.
It is important to acknowledge Yebo Art Gallery in Eswatini for nurturing my talent by also giving Swazi artists a platform to showcase their different artistic talents and to discover their strengths as they go about their different creative processes.
My solo show titled Not all that glitters is gold allowed me to channel all the feelings I had been holding inside and I'd like to believe that in that moment I began to start living and creating as an artist.
Which photographers inspire you the most? Anyone that you look up to?
I draw inspiration from the following photographers Ariostories, Zanele Muholi and Thedarkroomartist.
What is the one thing you wish you knew when you started taking photos?
When I started taking pictures I wish I knew just how valuable photographs are and how to monetize my photography by exploring international channels such as getting my work exhibited abroad and getting exposure in magazines. I also think that collaborations with other international artist would have propelled me further in my career.
Where can we buy your photography NFTs?
My NFTs are for sale on OpenSea, MakersPlace, KnownOrigin and on objkt. Here are the links to my NFT artworks available on the different listed platforms.
Source NFT Plazas