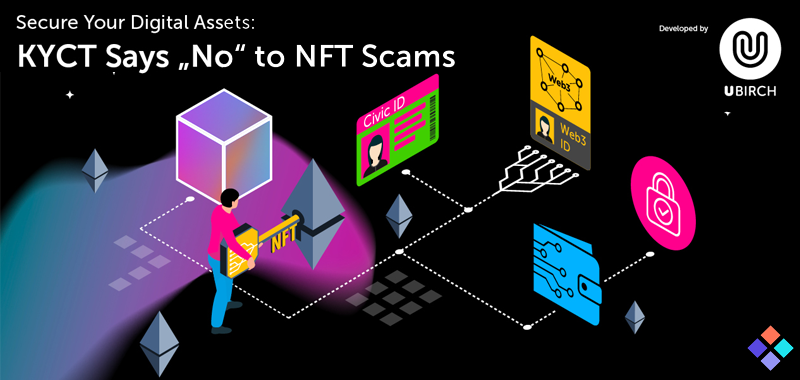 We hear a lot these days of the many achievements of the NFT space, whether its collections breaking sales records or the industry achieving mainstream support. At the same time however, we also hear of NFTs being stolen in hacks, which consequently makes asset security a top priority. So, to bring a little stability to the industry, German cybersecurity firm, UBIRCH, has developed its new 'know-your-customer token (KYCT).' This token will essentially allow for the easy identification of crypto wallet holders as well as the origins of the assets stored within them.
How UBIRCH Works
UBIRCH is focused on providing enhanced security for creative professionals, who play a crucial role in the industry. The process involves linking the KYCT with the user's wallet and civil identity. This binding then creates a secure token that contains all relevant information about the wallet, including the core details of the individual involved.
Due to its Web3 nature, anyone can view the KYCT details via a blockchain explorer, which means that the identity of the artist can be confirmed at any time. In addition, by simplifying the process of confirming identity and transactions, UBIRCH has streamlined business for creative professionals operating within the Web3 industry. Despite its innovative nature, the platform has been designed to be user-friendly, catering to creatives with even limited technical knowledge. Therefore, with UBIRCH, blockchain technology will become more accessible to all.
Interested creatives may mint their own KYC tokens via the UBIRCH platform and be well on their way to better wallet security and identification. Meanwhile, the company also offers a service to galleries, marketplaces, and other Web3 platforms to integrate directly into their services.
So, as the age old battle against fraudulent behavior continues, Web3 has gained a powerful new tool in the shape of UBIRCH's excellent new KYC Token!
Source NFT Plazas