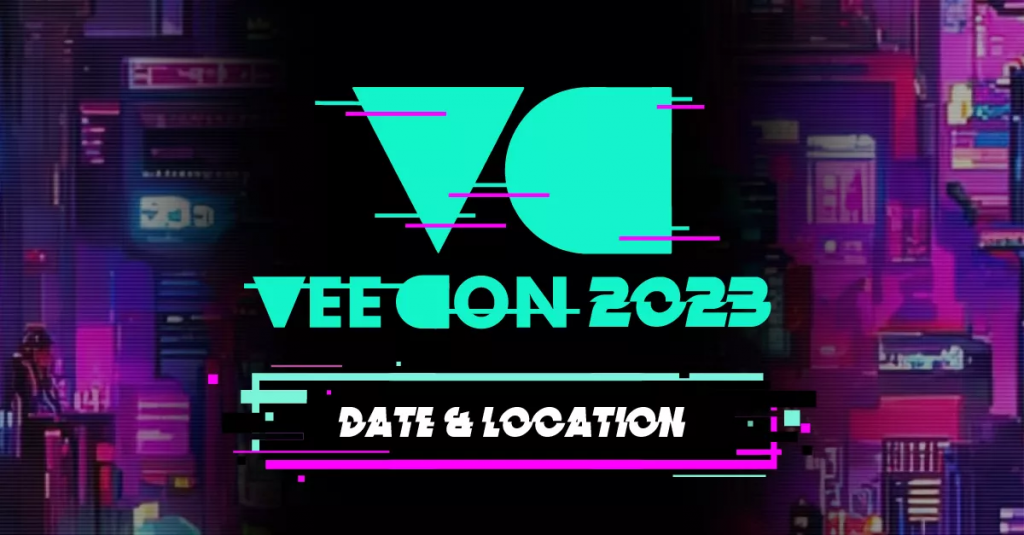 November 8, 2022 – Indianapolis, Indiana.  Gary Vaynerchuk announced today that VeeCon 2023 will be held in Indianapolis, Indiana from May 18th to May 20th, 2023.  VeeCon brings together iconic leaders from business, Web3 and pop culture.  VeeFriends is currently on sale through the secondary market on the OpenSea platform.  The first VeeCon last year was a wild success. Featuring a combination of artists, influencers, and key pop culture celebrities, the event blended many aspects of what makes NFTs so great.  Gary has purposely chosen cities like Minneapolis and Indy for a myriad of reasons. First and foremost, the smaller cities keep event participants more centrally located. Cities like Miami, LA, and NYC tend to offer many distractions and other options that ultimately take away from the experience.
VeeCon, hosted by VeeFriends CEO and Creator Gary Vaynerchuk, will return to bring attendees an extraordinary lineup of speakers, including icons across business, music, art, Web3, sports, and popular culture. The super "unconference" has become the flagship industry event where attendees build lasting relationships, share ideas, and connect as a community.
Veecon 2023 Indianapolis will present a mix of keynote speeches, innovative and educational talks, panels, and interviews, along with A-list entertainment that will be spread across several stages, bringing the Web3 community together.
ABOUT VEECON
VeeCon is the world's first NFT-ticketed conference, a multi-day event held for VeeFriends Series 1 token holders. For more information visit https://veecon.co/ and join the VeeFriends discord channel.
THREE DAY EVENT
VeeCon will be a three day event, kicking off at 1:00pm on May 18th and ending on May 20th. VeeCon 2023 Schedule:
May 18th | Doors 1 PM | TCU Amphitheater at White River State Park

VeeCon Field Day!
Opening Night Concert

May 19th | Doors 9 AM | Lucas Oil Stadium

Speakers & Activations
Evening Entertainment

May 20th | Doors 9 AM | Lucas Oil Stadium

Speakers & Activations
Evening Entertainment
*Additional scheduling may be subject to update, all times are local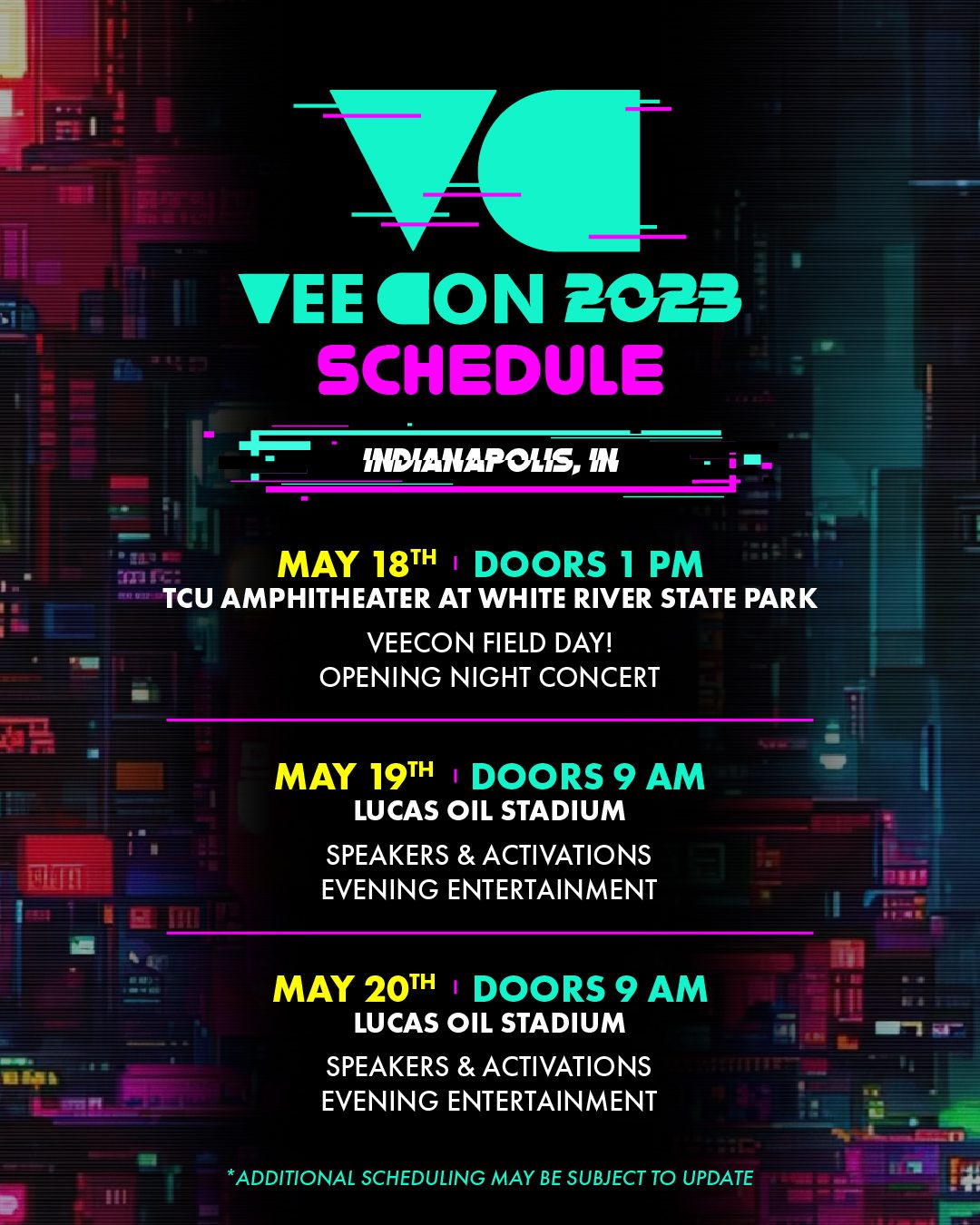 VeeCon 2023 TICKETS
VeeCon 2023 Tickets are issued as NFTs and will be released in early 2023 to the holders of VeeFriends Series 1 NFTs. No snapshot has been taken. Any tickets for purchase will be available on secondary markets such as OpenSea.
IMPORTANT LINKS
Satellite Events
We are curating for all non-official afterparties and satellite events to share with our community, please submit this Satellite Events Form.
Press
For inquiries related to press: [email protected]
Sponsors
For inquiries related to sponsorships: [email protected]
General Support
For any other general support information: [email protected]
About VeeFriends
For more information visit veefriends.com and join the discord channel!
About Gary Vaynerchuk
Gary Vaynerchuk is a serial entrepreneur and serves as the Chairman of VaynerX and the CEO of VeeFriends. Gary is considered one of the leading global minds on what's next in culture, relevance, and the internet. Known as "GaryVee," he is described as one of the most forward thinkers in business – he acutely recognizes trends and patterns early to help others understand how these shifts impact markets and consumer behavior. In addition, Gary understands how to bring brand relevance to the forefront, whether it's emerging artists, esports, NFT investing, or digital communications. He is a prolific angel investor with early investments in Facebook, Twitter, Tumblr, Venmo, Snapchat, Coinbase, and Uber.
Source NFT CULTURE