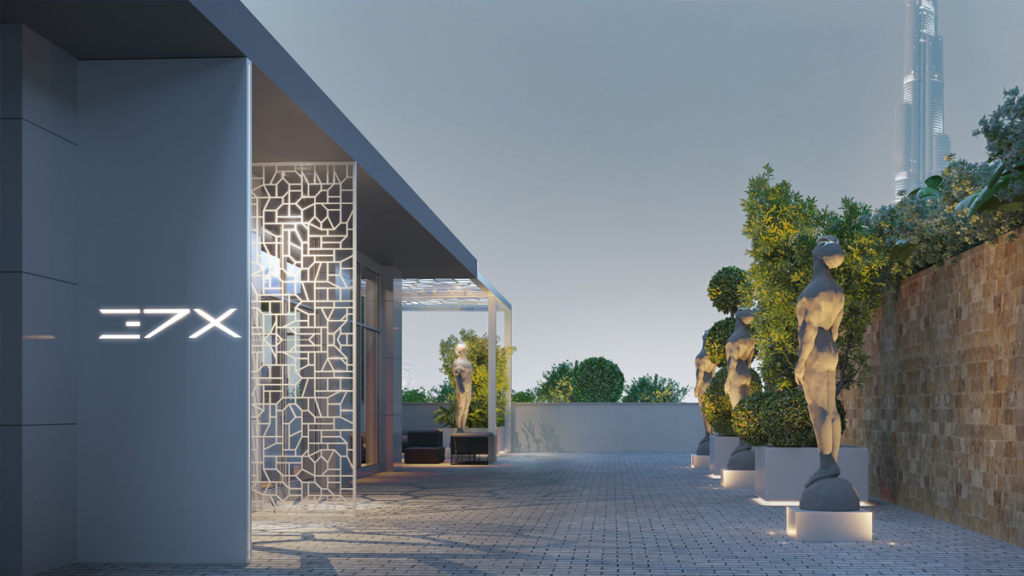 With a $5 million investment from Morningstar Ventures, the interactive NFT gallery 37x Dubai will be launched in Dubai.
Morningstar Ventures, an investment firm specializing in digital assets and blockchain technology, will soon hold the world's first interactive digital art exhibition in the heart of Dubai. The headquarters of "37xDubai" is located in the Burj Daman Tower in the DIFC area, at the heart of Dubai's commercial and social life.
37x Dubai intends to bridge the gap between art and technology by emphasizing web3 education, traditional arts, digital arts, entertainment, and community. In addition to art, 37x Dubai will have a carefully curated selection of digital experiences, making it much more than a gallery. 37xDubai will develop a global network of digital art enthusiasts by providing educational programs, holding private events, and organizing regular gatherings.
A memorable trip for tourists
The network created by Morningstar Ventures and 37x will be accessible to featured artists, allowing them to increase their visibility and fan base. Due to the modular technology that supports 37xDubai Gallery, the things on display may be often altered. This maintains an open mind and stimulates the creative process.
Clemence Cazio, the chief executive officer of 37xDubai, commented, "The design and architecture of our gallery are highly sophisticated, filled with state-of-the-art equipment, interior, sound, and lighting infrastructure. We hand-picked every element of the space to ensure has carefully selected that 37x Dubai Gallery and its exhibitions are presented in an unforgettable fashion for each of our visitors."
Two young entrepreneurs with connections in the luxury goods and entertainment industries, Danilo S. Carlucci and Arut Nazaryan, co-founders of Dubai-based Morningstar Ventures, made early investments in Web3. Clémence Cazeau, a specialist with vast expertise in the art, gallery, and auction house industries, will join the two men beginning in 2021.
focuses on NFTs, Web3, traditional arts, and more themes
The major objectives of the immersive and interactive art exhibition 37xDubai hosted by NFTs, Web3 are education, traditional art, digital art, entertainment, and community building. 37xDubai is more than just a gallery; it strives to bridge the digital gap between art and technology by exhibiting a carefully curated collection of artworks.
This innovative concept is the brainchild of CEO Clémence Cajue, with financial backing from Dubai-based investment firm Morningstar Ventures. In the first quarter of 2023, 37x will debut in the Burj Daman Tower in the DIFC neighborhood of Dubai. The building is located in the heart of Dubai's business and residential zone.
Between 2022 and 2028, it is expected that the market for NFTs would reach 23.9% of the entire market. In terms of percentage, the UAE outperforms both Europe (8%) and the United States (2.8%). individuals with at least one NFT. MoMa, Sotheby's, and other key actors in the institutional landscape of the art world have recently developed NFT or Metaverse-related initiatives or statements of interest.
Several top partners from the luxury, arts, fashion and leisure industries have already indicated an interest in 37xDubai, which is currently undergoing its final stages of construction. 37x Dubai will open to the public at the beginning of March 2023, just in time for Art Dubai. In January, information on the official opening will be provided.
Source NFT Newspro