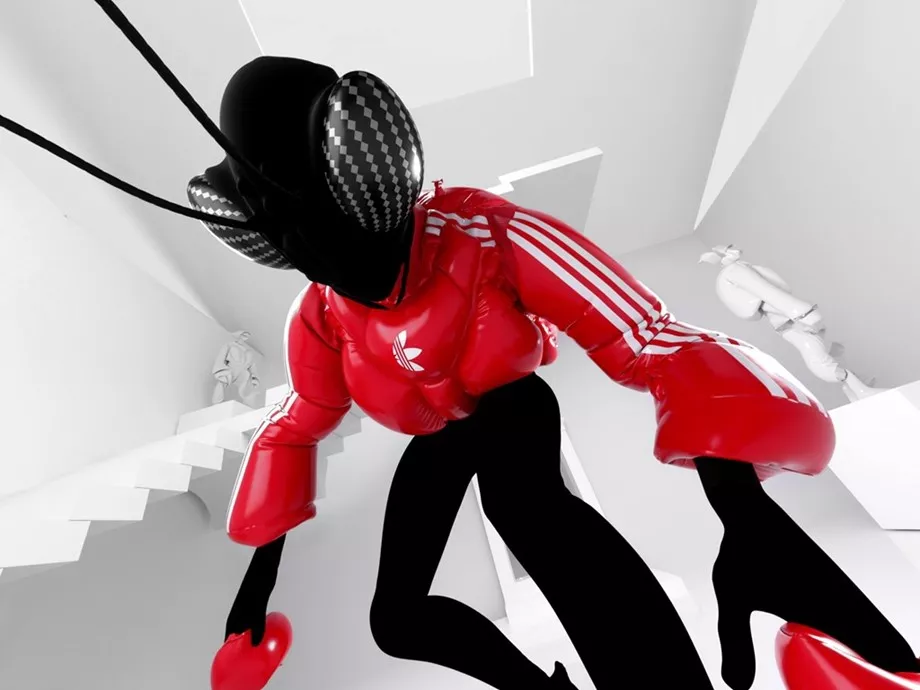 Adidas unveils its first line of NFT (non-fungible token) wearable products called Virtual Gear.
adidas Originals unveils a limited collection of blockchain-based virtual wearables, released as non-fungible tokens (NFTs) on adidas.com/metaverse. Representing the brand's first NFT collection of wearables, which is a new, interoperable product category adidas calls "Virtual Gear", the launch accelerates adidas Originals' drive towards strengthening its community-based, member-first, open metaverse strategy.
"I love the opportunity this collection represents for our most engaged community of holders. Every capsule holder has a choice at launch – burn and express their virtual identity with adidas' first Virtual Gear collection, or list and allow others to join this community. With our community and creator ecosystem at the core, adidas will explore every viable utility, platform, and experience within Web3 to unlock new possibilities for our wearables, with a focus on tangible value and immutable utility for our community members. No matter what, no matter where – adidas is synonymous with the boundary breakers. Now, in whatever realities they choose to inhabit." – Erika Wykes-Sneyd
After almost a year, adidas has finally released its first line of NFTs. And, if you own one of the 30,000 NFTs that adidas put up for sale last year, you can choose to sell them off and receive a different NFT instead. Or, you can keep them and trade them for another NFT.
These 16 unique jackets are part a new product line called Virtual Gear, which are designed to be worn for virtual avatars. They're made from fabric that's durable enough to last through multiple uses, and they're compatible with other virtual reality products.
"With our blockchain technology at the core, we will continue to push boundaries and create new opportunities for our users," said adidas studios CEO David Zimbeck. "We believe that the best ideas come from those who challenge themselves to think differently. We are excited about the potential of Web 3.0 and how it can change the world around us."
While the project is still in development, adidas studios is already exploring the full range of possible applications for blockchain technology. In addition to the footwear line, the company is also working on a smartwatch app, a digital wallet, and a decentralized marketplace.
Adidas NFT Timeline
One year ago, Adidas first began its journey into the metaverse, when it released its initial Web3 promise and distributed 30,000 Adidas Originals NFT tokens. The NFT (Nonfungible token) sale for the Adidas x Bored Ape Yachts Club partnership generated over $23 million USD in less than 24 hours.
After its initial release, NFTs could be burned for physical goods in April 2022. Then, in May 2019, Ozworld launched its first product, Avatar Creator, which used artificial intelligence (AI) to create personality-driven avat­ers.
Adidas has just announced its second phase of ITM (Innovative Technology Market) and conducted one of the biggest NFT airdrop to date.
Adidas has launched the next phase of its web3 initiative by unveiling its first interoperable product, called Virtual Gear.
Adidas has just launched its first ever set of virtual wearable items for its existing phase two capsule NFT holder community.
The highly limited wearables collection arrives on November 16th. Owners of the adidas Originals: Capsule NFT Collection, which was launched in May 2022 as part of one of the largest NFT Airdrop in history, will be able to discover which of the 16 unique pieces they have been allocated once they choose to reveal and replace their Capsule NFT. This means they will have to agree to 'burn' the Capsule NFT they currently hold, in order to generate at random one of the 16 new digital wearable NFTs.
For those who don't currently hold an adidas Originals: Capsule NFT, the new Virtual Gear collection will be available to purchase directly across the relevant NFT marketplaces, from November 16th onwards. As an added benefit, community members who hold a virtual wearable NFT and a compatible partner collection NFT (BAYC, MAYC, Inhabitants) will be able to utilize a PFP Tool, coming soon, to 'dress up' their NFT with their adidas virtual wearable.
Source NFT CULTURE