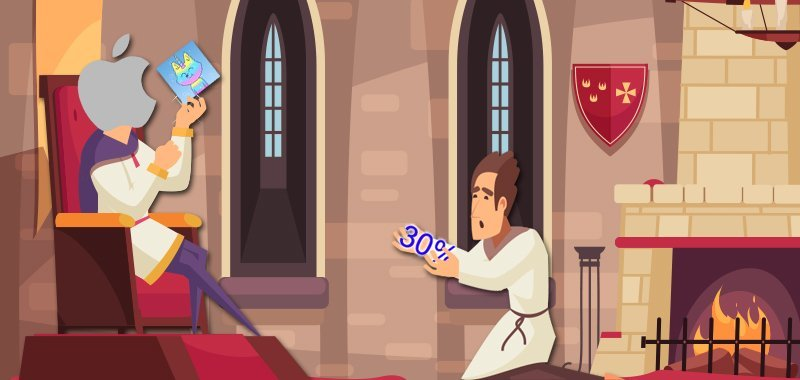 Over the weekend, news surfaced that domineering fashion brand, Apple, has softened in its approach to NFTs. True to form however, the questionable tech giant will require a tribute in order to access its services.
Going forward, Apple has revealed that apps incorporating NFTs must adhere to its in-app purchasing rules. Therefore, surrendering a hefty 30% of the price of any NFTs traded on the platform. A step too far for many blockchain startups already running at tight margins.
Following the news, several members of the NFT Twitter community came out in defense of the move, arguing a 30% commission to gain access to a billion user (according to Apple) market represents a worthwhile investment. However, the move seems at odds with the decentralized ethos of NFTs and the blockchain. A movement that exists as a two-finger salute to overbearing corporations and their stranglehold on the industry.
According to reports, leading Solana NFT marketplace, Magic Eden, has pulled development for in-app purchases on the platform, while Epic Games CEO, Tim Sweeney has reignited an ongoing feud by calling the terms a "grotesquely overpriced in-app payment service."
Despite this, the news could eventually have positive consequences for the industry. Essentially, opening the door to a number of crypto-native platforms currently in the works, including the much hyped and highly anticipated offering from the Solana ecosystem.
Source NFT Plazas