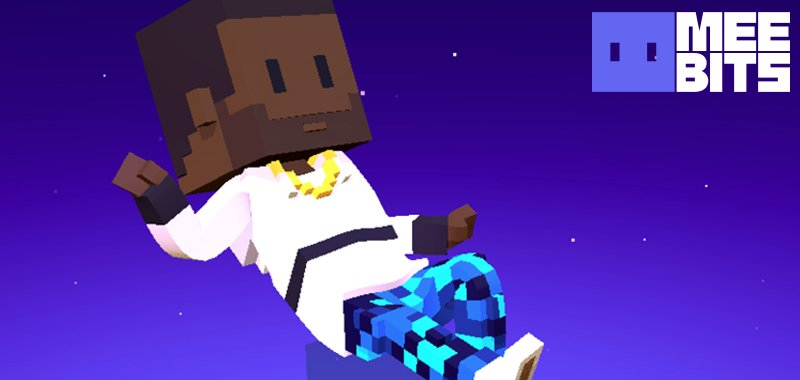 The Meebits community is in for a musical treat thanks to Authentic Artists and Yuga Labs. The two projects have announced a new partnership that will see AI-generated music released to the community. This music will be generated by WarpSound's digital boombox and will be delivered to the community via a new hub called turnon.meebits.app.
In this hub, the AI-generated music will be of many different genres and will feature virtual artists from the WarpSound roster such as Nayomi, Gnar Heart, DJ Dragoon, and GLiTCH. WarpSound has established itself as a top name in music NFTs, hitting the top of the OpenSea table.
Its content is an acclaimed fusion of AI-composed music and generative PFP art and now, Meebits community members will be able to access this through the boombox-exclusive songs that will be played in the hub.
Along with this music release, the Meebits community is also finally allowing its users to unlock their 3D Meebits. These characters have been in storage for a long time but are now being activated through an initiative that Meebits calls MB1. This allows users to not only activate their NFTs but also use them to enjoy the WarpSound music project.
MB1 will be done in nine separate releases and the first of these is MB1.1, which gives users an exclusive 1-of-1 physical print of their Meebit, along with a certificate of authenticity. Users have 2 weeks from November 2, 2022, to claim their print, which will begin shipping 3-6 weeks after the 2-week window closes.
Source NFT Plazas