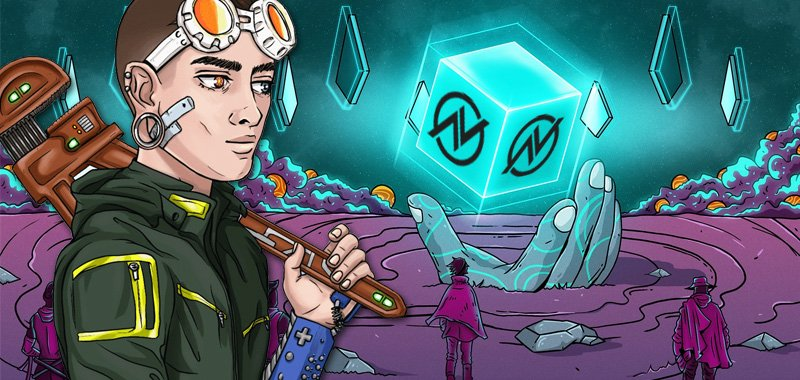 It's almost time for the London leg of the Nexus Voyagers World Tour! Nexus Voyagers is an NFT project with the goal of empowering web3 entrepreneurship and building a global network of creators and enthusiasts. As the hardcore NFT crowd will already know, NFT.NYC is taking place in London for its annual November edition, and the best part is as always, the events and communities around the main event.
So, for those who will be in London for next week's NFT mayhem, get ready to be part of Resurgence Movement with the Nexus Voyagers team.
What is the Resurgence Movement, You Ask…
We're all feeling that the NFT space needs a change, a movement, one that will turn things around and spark a sustainable revitalization for existing and next wave creators. Nexus Voyagers has called this the "Resurgence Movement," a unique, powerful and timely initiative designed specifically for NFT creators in all stages of development.
The initiative serves NFT project creators who are in build mode and have not minted yet, and are maybe even pushing back the mint date, time and time again with all of the uncertainty in the market.
The World Tour, and the upcoming event in London, is centred around building a global network to help NFT creators, producers and influencers harness their collective expertise, their relationships, and their passion to help all members of the network drive a rebound in this space and get us all to a better place. The power of unity and the power of the network has been proven in history to be unstoppable!
Event Details
The event will take place on November 2 between 18:00 and 21:00 GMT at the Refinery Citypoint in London, and tickets are now available. The admission fee is free and the event is open to anyone who wants to be part of the Resurgence Movement, so there's no reason not to be there!
If you're not in London, other upcoming cities included in the World Tour are Los Angeles, Chicago, Medellin, and Dubai, followed by the Metaverse! Check out the full World Tour schedule here.
Source NFT Plazas