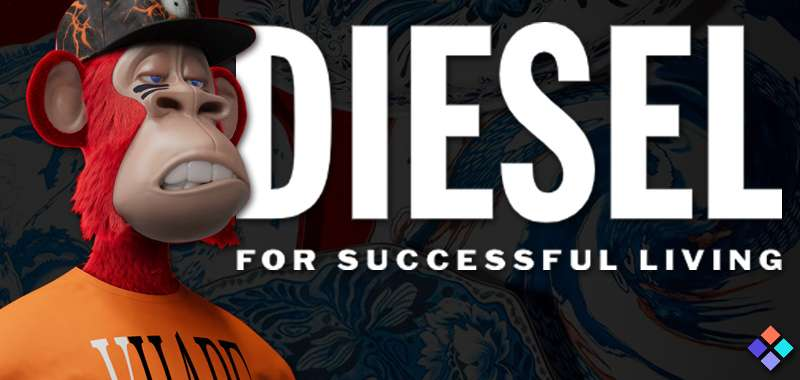 World renowned clothing firm, Diesel, has announced an exciting new partnership with HAPE NFT. Together launching a co-creative project that offers NFTs with both physical and digital benefits.
The Italian fashion giant entered the NFT space back in March when it launched the D:VERSE project. Similar to the HAPE collaboration, that project featured fashion NFTs and their corresponding physical items.
The Collection
Through the amazing collection, holders will have a chance to reap the benefits of both the physical and digital worlds. As a result, collectors will see this vision clearly manifest in the shape of the iconic 1DR POD crossbody bag. Which will additionally qualify holders to a range of exclusive events and community perks.
Source NFT Plazas