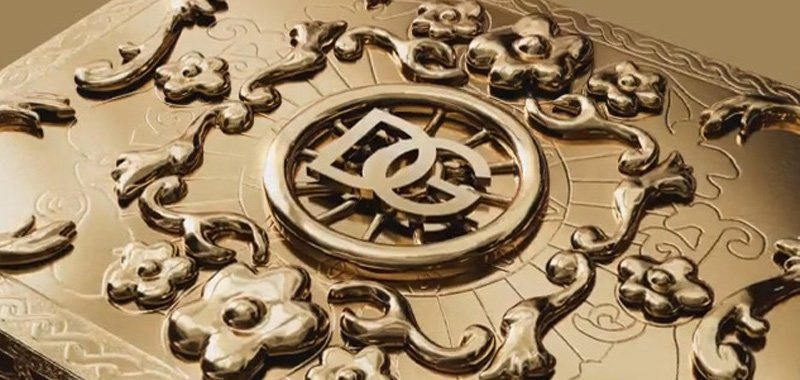 Off the back of the hugely successful launch of the Collezione Genesi NFT collection, Dolce & Gabbana are once again teaming up with NFT marketplace UNXD to initiate the birth of its web3 community hub, the 'DGFamily NFT Community'. To kick things off, the collaboration will be launching a series of 'DGFamily Box' NFTs, which will serve as tiered memberships to the Dolce & Gabbana NFT universe.
The Carretto-inspired DGFamily Box NFTs, which will reside on the Polygon blockchain, will come in three different tiers of rarity: Black, Gold, and Platinum. Holders of the NFTs will be granted access to an array of different digital, physical, and experimental experiences, further allowing them to fully immerse themselves in the luxury brand's journey into the metaverse and beyond.
Black Boxes NFTs will grant access to the first level of the DGFamily, which will include exclusive digital and physical drops of Dolce & Gabbana apparel, a series of metaverse events, and special bonuses such as a Dolce & Gabbana 'swag set'.
Gold Boxes NFTs are the next tier up, as they will grant holders access to all perks featured in Black Boxes and to more exclusive D&G drops and metaverse/IRL events. Gold Box holders will also receive a premium version of the D&G swag set, which will include an exclusive pair of kicks.
As you probably guessed, the Platinum Box is the pinnacle of the DGFamily community. It will grant holders with access to all the privileges provided in the Gold Box, as well access to the rarest of the rare D&G drops and metaverse/IRL experiences, which will include an intimate Dolce & Gabbana 'offsite'.
Despite such information being released, and the signing up to the UNXD platform is being encouraged on the initiative's web page, zero insight has been given with regards to the date of the launch, or the prices of each DGFamily Box NFT.
Source NFT Plazas