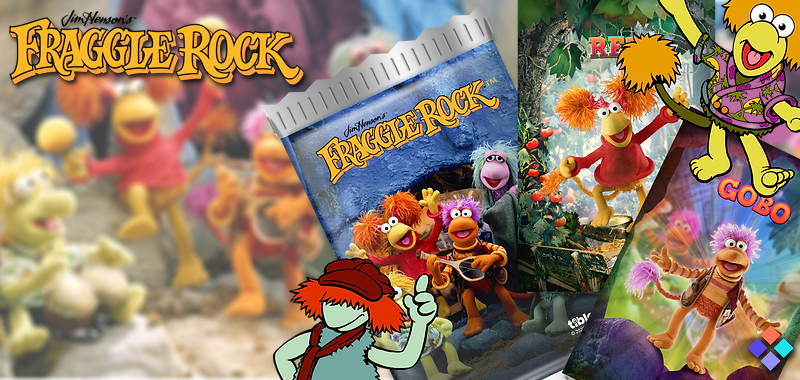 In a new partnership with Web3 company, 'Tibles,' the beloved 80s classic, Fraggle Rock, is diving into the NFT world via the Flow blockchain.
Through the Tibles Fraggle Rock app and online platform, fans of the show from The Jim Henson Company can now collect, trade, and interact with digital trading cards of well-known Fraggle Rock characters. Starting at $4.99, packs come with five cards to fill up a virtual sticker book and decorate a digital "room" within the app. A platform that also includes a chat function to connect and trade packs of cards and regular new content releases. Resulting in a fun and interactive experience for fans.
The perfect brand for Digital Collectibles
"Fraggle Rock has been a beloved franchise for 40 years and adults who grew up with the show are always looking for new ways to collect and enjoy their favorite characters," said Melissa Segal, head of consumer products for The Jim Henson Company. The show was invented to entertain while encouraging an understanding and embracing of diversity. From a fun-loving group of furry subterranean creatures came 96 total episodes, 100 original songs and millions of fans from around the world.
"Fraggle Rock is the perfect brand for a collectibles experience," says Aaron Hickle, VP of Marketing at Tibles. "The show's themes remain relevant and are helping build a new generation of Fraggle fans by deeply engaging them."
With the recent renewal of "Fraggle Rock: Back to the Rock" for a second season on Apple TV+, the franchise is eager to welcome a new generation of fans through this exciting digital collectibles venture.
Source NFT Plazas