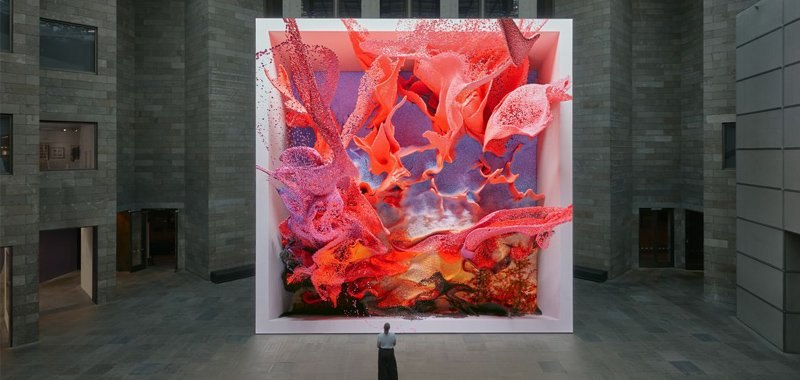 We might be in the middle of a crypto winter but that hasn't stopped NFTs from going from strength to strength. One of the ways that this has happened is through top museums around the world like the Museum of Modern Art (MoMA) in New York City taking on more NFT art for exhibition.
The museum has an ongoing partnership with Turkish American artist Refik Anadol and will be debuting a new NFT collection called Refik Anadol: Unsupervised from November 19, 2022, to March 5, 2023.
The relationship between the museum and Anadol started last year after the artist used an AI to create NFTs from the thousands of items in the MoMA archives. Not only were the pieces a financial success, with some commanding hundreds of thousands of dollars but the museum also found a new income stream via secondary market royalties.
Given how many museums, including MoMa, were hard hit as a result of the pandemic and saw a decline in attendance (and thus, revenue), this new-found NFT venture has been very beneficial. Speaking to the New York Times, Paola Antonelli, MoMA's senior curator of architecture and design, this is a part of the museum embracing change.
"Being open to new technology is part of our responsibility. We are never jumping on new technologies, but rather realizing that we need to keep pace with the world," she says.
Source NFT Plazas