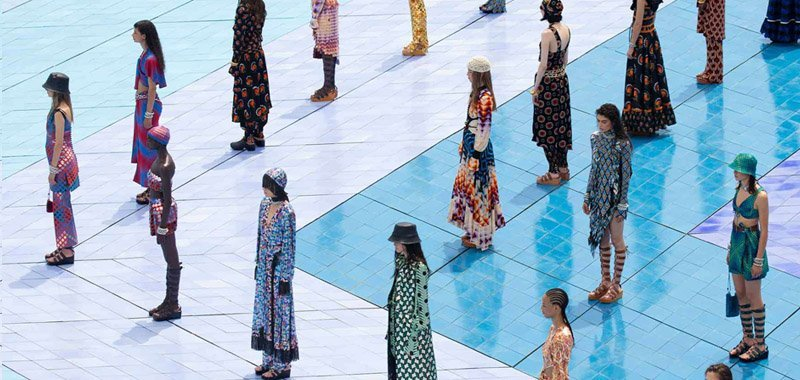 Luxury British department store, Selfridges, is preparing to launch a collection of Paco Rabanne dresses in the form of NFTs. The NFTs will be sold as part of a new exhibition in the company's flagship Oxford Circus store, making them the first ever NFTs to be sold in a physical store.
The NFT dresses will be available for purchase in the London store and online from January 28th, with prices ranging from £2000 to over £100,000. There will be twelve different dress designs on offer, some fittingly from Rabanne's unwearable collection, and there will be 56 NFTs available for purchase per design.
Despite their lack of physical wearability, owners will be able outfit their virtual avatars with their NFT dress, a function which will be supported across many metaverse platforms. That being said, some customers will receive the physical counterpart of their NFT upon purchase, whilst some will be given the opportunity to travel to Paris to have a fitted replica version of their NFT dress made.
A total of 1,800 NFTs are expected to be dropped throughout the exhibition, with the remaining NFTs being of rare works from Victor Vasarely, an inspiration to Rabanne and the grandfather of optical art. Funds raised from the exhibition will also go to the Fondation Vasarely Museum in Aix-en-Provence, the artist's archive which houses and restores works.
Source NFT Plazas