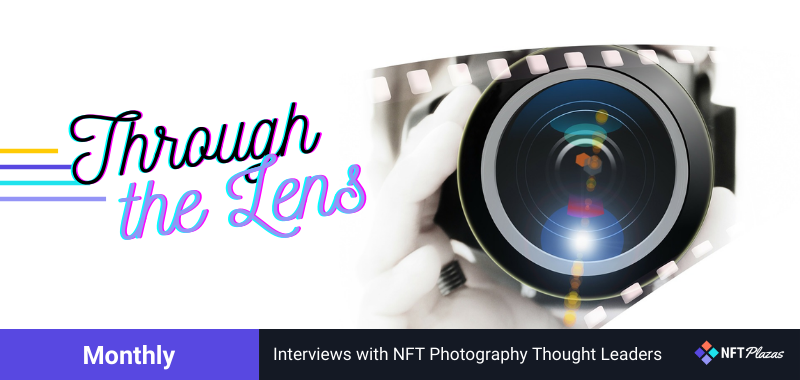 Welcome everyone to our brand spanking new column – Through the Lens! We're super excited to bring this new biweekly series to you, where we'll be featuring the most talented NFT photographers. There are so many amazing photographers joining the NFT space, and it's about time they got some recognition as well!
Our very first photographer in this new series is Hanna Balaban, an absolute superstar photographer who specializes in family and children photography. In fact, she has been listed among the the top 300 best children's photographers in the world, 100 best staged photographers in the world and 30 best photographers in Belarus!
Let's find out more about her NFT journey and check out some of her photos below.
How did you get into NFTs and how has it impacted you?
I got into NFTs not so long ago. It was last August. A friend of mine told me what an NFT is and I decided to try. I was accepted to a new marketplace (Seed.photo) devoted only to photography. So I uploaded some photos on there.
To my surprise collectors bought my photos and I was motivated to go on. I found some more marketplaces, where I registered or applied and was accepted. So I'm in the beginning of my journey. I saw so many talented people and was inspired to shoot more and more.
When did you start your photography journey and how did you get good at it?
I began taking photos four years ago. I wanted to save the memories of my son's childhood and bought my first camera. The process involved me and I started studying photography. I bought books, video lessons, listened to streams of the photographers who inspired me. I'm always in this process, I never stop learning and practicing.
Which photographers inspire you the most? Anyone that you look up to?
I get inspired the most by fine art photographers. I enjoy portraits which tell stories and show beauty not only of the body but the soul too.
What is the one thing you wish you knew when you started taking photos?
When I started taking photos I wish I made more friends among my colleagues. It's so important to communicate with like-minded people.
Where can we buy your photography NFTs?
Now you can find my works on MakersPlace, KnownOrigin, Foundation, and of course Seed.photo.
Source NFT Plazas