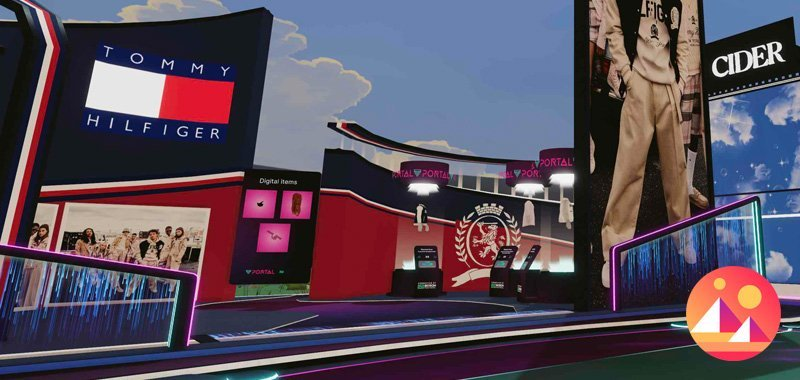 Despite Decentraland's inaugural Metaverse Fashion Week almost being upon us, its list of illustrious contributors and attendees continues to expand. Designer label Tommy Hilfiger is the latest world-renowned clothing brand to announce its invitation to the virtual celebration. The US label have informed fans that it will use the virtual catwalk to showcase its Spring 2022 collections, along with providing consumers with a digital retail platform that features Tommy Hilfiger-crafted NFTs.
The brand's virtual store will be open throughout the Fashion Week's four day span between March 24th-27th, and will reside within the virtual lifestyle and cultural playground, Boson Portal. Here, fans will be able to purchase Tommy Hilfiger wearable NFTs which will also be redeemable for physical products.
The virtual store will allow customers to teleport their avatar to the virtual store and shop a select range of limited-edition products from the Spring 2022 Tommy Hilfiger collection. In addition to the Boson Protocol metaverse marketplace, the Tommy Hilfiger NFTs will also be available for purchase on the Decentraland marketplace.
If, for whatever reason, the classic, preppy-come-casual designs of Tommy Hilfiger are not to your stylistic tastes, there's no reason to worry, as appearances from the likes of Dolce & Gabbana, Selfridges, Jacob & Co, Franck Muller, Garrett Leight, Cavalli, and The Fabricant on Decentraland's virtual runway will ensure all fashionista kicks are satisfied.
Source NFT Plazas