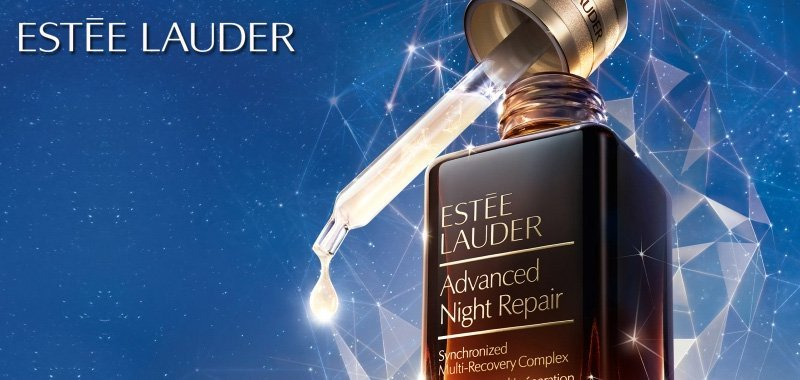 It appears Decentraland's inaugural Metaverse Fashion Week (DMFW) has no intention of closing its illustrious line-up list, as now, American cosmetic brand Estée Lauder have announced their participation in the virtual celebration.
As you may've guessed, lathering on face cream, applying make up, or spraying perfume aren't necessarily activities associated with a typical catwalk show, which is why the female beauty brand is steering clear of the runway scene, and is instead offering a collection of free NFTs via a unique, serum-inspired experience.
At an unconfirmed location in the event, Estée Lauder have constructed a building-sized 'bottle' based on its flagship, Advanced Night Repair Serum, which fashionistas can further enter in order to receive a free NFT. Just as the brand's products intend to do so in the physical world, the NFT will serve as a facial cream to uplift the complexion of the recipient's avatar, whereupon application, its virtual skin will be left with a glowing, radiant look.
As you'd expect in a Fashion Week, and through participation from the likes of Tommy Hilfiger, Dolce & Gabbana, Selfridges, and more, the event, which takes place between March 24th and March 27th, will host ample opportunity for fans to satisfy their stylistic kicks and receive corresponding fashion NFTs whilst doing so.
With this in mind, Estée Lauder's novel introduction essentially fills in a gap in the event's market, as now, to complement their new vogue acquisitions, visitors will be able to round off their luxury aesthetic by consulting the excellence of Estée Lauder and its avatar face cream NFT.
Source NFT Plazas