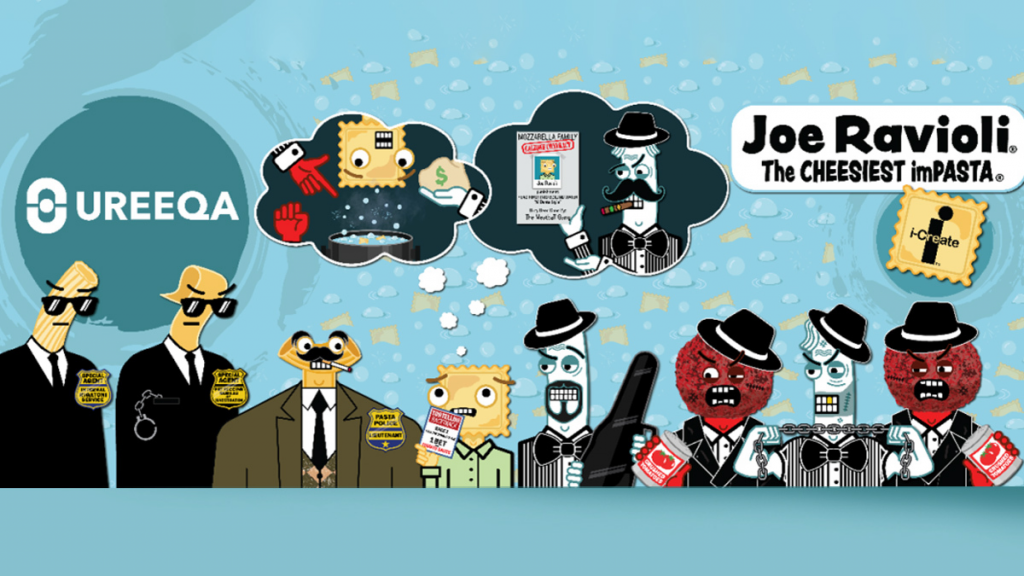 i-Create LLC's creators are thrilled to announce the debut of their NFT project Joe Ravioli. This inventive and one-of-a-kind NFT collection provides a creative and entertaining tale for purchasers of all ages. With the full collection certified by UREEQA, customers will receive a cool piece of digital art, commercial rights, monetization potential, IRL merchandising opportunities, and more, while simultaneously supporting a philanthropic effort to end hunger in the United States.
As veterans of the NFT industry, Steve and John have personally experienced the pain and expense of having their intellectual property taken without permission. Before sharing their work, Joe Ravioli wanted to ensure that both themselves and their customers were better secured. This is when the UREEQA partnership to verify the authorship, ownership, and originality of the complete collection was established. Customers can purchase these NFTs and verify their authenticity via the collection's provenance page.
"From our initial conversations with John and Steve we learned about their unfortunate experience, having their previous IP stolen and monetized without their approval. After pouring heart and soul into the project, then hearing about their struggle to fight the theft, this is unfortunately all too common and exactly why we created UREEQA," said Shannon Powell, CMO and co-founder of UREEQA.
Being Italian, food has always held a special place in the hearts of Steve and John. Therefore, they decided to leverage the sale of this NFT collection to give back, and they believed Move For Hunger was the ideal organization. "We are thrilled for the launch of Joe Ravioli, and our partnership with i-Create. This is our organization's first time working with an NFT launch, and we are excited that this creative campaign will help raise awareness about hunger and food waste across the nation," said Adam Lowy, Founder & Executive Director, Move For Hunger.
In addition to supporting a worthy cause, Joe Ravioli NFT holders have access to partnerships that provide immediate income options through teelaunch. After constructing all of the Joe Ravioli characters, Steve thought that the project needed to be advanced by bringing the characters to life. Therefore, he sought the assistance of Jennifer Hotai, CEO and founder of Plover Animation.
"Plover Animation is sizzling with anticipation to bring the Joe Ravioli NFT collection to life! This is a highly anticipated project for us, as we will have access to the many digital art ingredients of this culinary-themed creation provided by i-Create LLC. We will be cooking (virtually, of course!) up several animated NFTs per week, so be on the lookout soon for those tasty drops," says Jennifer.
Source NFT Newspro