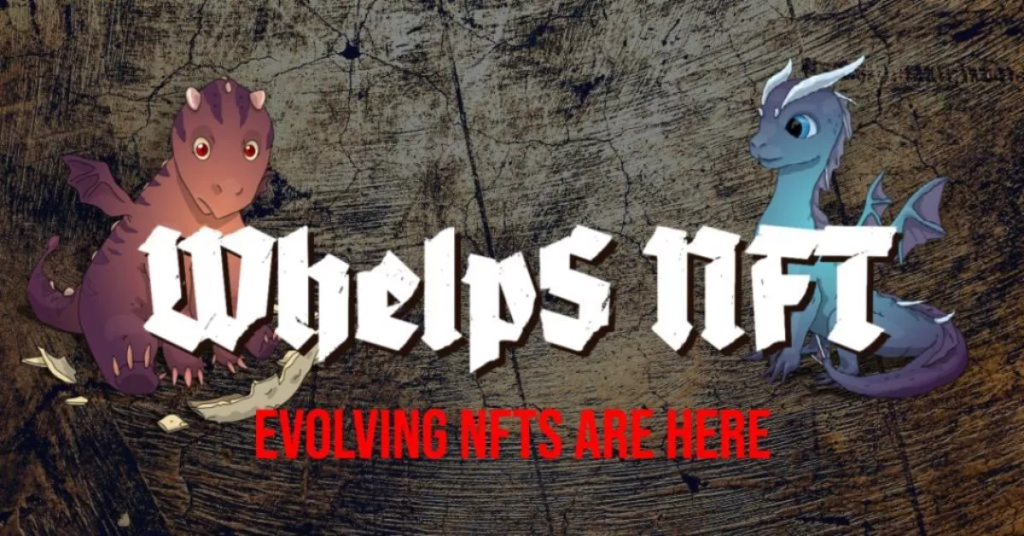 WhelpS is an exciting new project from an experienced team of NFT entrepreneurs. We recently sat down with the team to learn more about this project and what makes it truly unique. There are a number of new things going on with this project from the hatching, growing, and more. Each of these new steps in the process can allow for additional rarity traits and more. We were excited to sit down with the team and learn more about this new project.
What is the projects launch date?
We are aiming for our sale to drop between July 23rd and 27th. The date should be officially set in the next few days.
How did you come up with the ideas?
We were discussing how odd it was that with the seemingly endless run of new PFPs, no one had done dragons yet. As we thought about dragons, we though how cool it would be to see them grow up from babies into adult ones.
What Makes this project unique?
#1 – The art style. We decided to try and separate ourselves from the pack, we would employ a return to more traditional fantasy illustration, but in a way where we didn't distance ourselves too much from the current model everyone loves. We have one artist who hand-drew every single dragon for the first three ages (216 drawings) and then 48 styles of horns and 48 different types of breath – which will be combined to the rest by code. The 60 backgrounds available were done in a more digital fashion by our second artist, to give people a bit of that "avatar" style feel. We feel the combination is definitely unique and provides a really nice aesthetic.
#2 – The blockchain technology. This project is the first we know of, not just in the NFT space but the blockchain space as a whole, which is taking advantage of the consistent pattern of miners and blocks to introduce trustless scheduling – or, a method by which to trigger time-sensitive events with no external interactions.

How Big is the team and what are their roles?
The WhelpS team is composed of a couple Bored Apes, whose role is to oversee the direction, marketing and community-building aspects of the project. We have two artists, along with a graphic designer. Finally, all technology is provided to us from the team at MasterBrews, who have been awesome to work with and really know what they are doing on that front.
What is the price?
0.0777 ETH each. No bonding curve or FOMO tiers.
Why is that price fair?
It seems that most successful projects fall around the 0.06 – 0.08 mark these days and we feel from the art, to the new technology used, to even our road map items; we are providing supporters with real short-term and long-term value.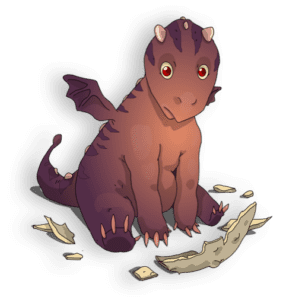 What is the Mint Size?
7,777. The sale will only last 77 hours and there will never be a second chance to mint nor will the sale be extended even if it does not sell out.
Are there any mechanics we should know about?
The evolution mechanic, of course! Once you mint your WhelpS, you immediately receive 1 of 60 random backgrounds with 1 of 6 random eggs. This is an indicator of your breed, which are provably random and of different rarities. Every 30 hours, with no interaction by holder or us (no scripts, calling of contract functions, etc…) the NFT will change in appearance and acquire a new trait, again provably random and of different rarities.
We think this makes for a very exciting secondary market experience, as traders have to constantly make decisions on if they gamble and hold an early rare for potentially more value as the next stage approaches, or try to sell before potentially losing value. Those getting an early common, still have hope it can hit rare traits in future evolution stages, increasing their value.
Besides the reasons mentioned above, why else would your project offer value to a collector?
There is value in being "the first" to do something. Once this technology is released, we expect numerous projects to start copying it – the code is public, per the nature of Smart Contracts. But, WhelpS will always have their place in NFT history as the ones who did it first. We believe collectors will see value in that.
Source Culture