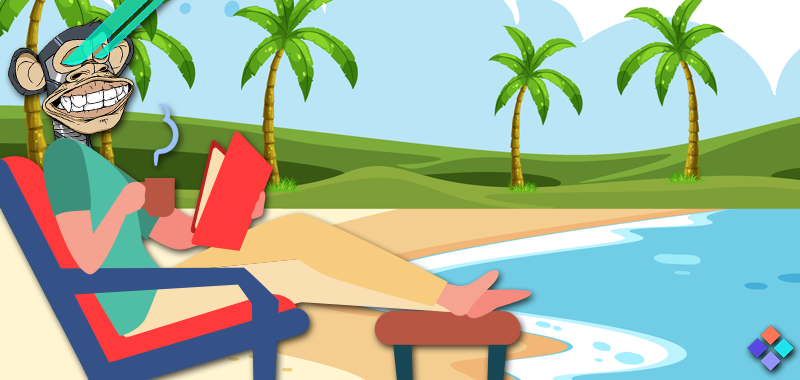 NFT entrepreneur Wylie Aronow of Yuga Labs, the company behind Bored Ape Yacht Club and CryptoPunks, is taking a well-deserved medical leave to focus on his health. In a heartfelt tweet to his 144,900 followers on the 28th of January, Wylie shared the news of being diagnosed with congestive heart failure and expressed his determination to come back stronger than ever.
Despite his recent diagnosis, Aronow remains optimistic and will continue to support Yuga as a board member and strategic advisor in a limited capacity. While his symptoms are "mild" and he is still able to live a "mostly normal life," he feels it's necessary to prioritize his health for the time being.
This is not the first time Aronow faced a medical setback, as he previously dealt with a chronic illness in his twenties, but he did not to let it hold him back. He reflects on his experience, saying he pushed himself too hard during his time at Yuga Labs. "I worked 12 hours a day, nearly every day. "I should have taken the advice from everyone around me and sought balance," he said. "When I recovered and we started Yuga, I didn't want to waste a second chance at life." "I should have taken the advice of everyone around me and sought balance."
Even though the NFT market is slumping, Yuga Labs gives Aronow and his recovery journey top priority. Stating in an email, "First and foremost, we are focused on giving our friend and colleague Wylie whatever he needs to deal with his condition." They also confirmed that Aronow "will be stepping back from day-to-day operations."
Yuga Labs Acquired CEO from Gaming Industry Leader Activision Blizzard
Ultimately, Yuga Labs nabbed the COO of Activision Blizzard, Daniel Alegre, on December 19, 2022, and installed him as the new CEO. "Daniel brings significant experience across gaming, community building, commercial partnership development, and retail, and he is ready to hit the ground running," said Yuga.
Yuga Labs landed a major win with the acquisition of Daniel Alegre from Activision Blizzard as CEO. Alegre, who has played a significant role in the growth of popular brands like Call of Duty and World of Warcraft, brings a wealth of leadership experience from his 16 years at Google to Yuga Labs. Even though Aronow recently took a leave of absence, this move strengthens Yuga Labs even more.
Source NFT Plazas