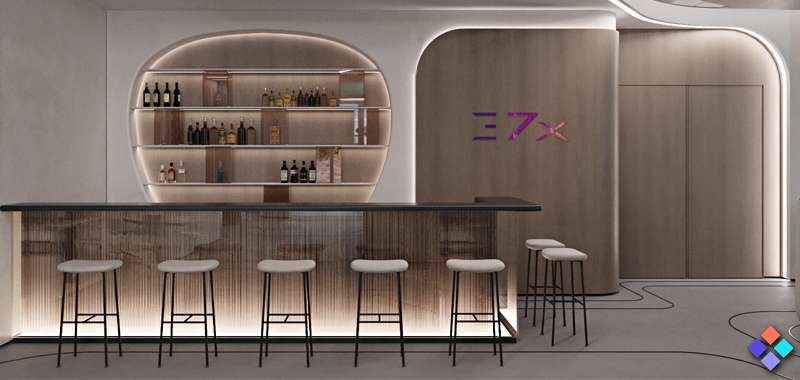 In the last year especially, NFT art has truly gone global, with millions spent and the medium receiving more recognition than ever before. Now, NFT art lovers in Dubai can enjoy immersive experiences thanks to 37xDubai, a new digital art gallery coming to the city.
To support the initiative, investment firm Morningstar Ventures has invested a massive $5 million towards the project. As a result, representing the company's first digital art gallery, which will open at the Burj Daman Tower in the DIFC area in March 2023.
Bringing NFTs to Life
One thing to note about 37xDubai is that it will be more than just a gallery. Through the pieces and experiences available within the project, 37xDubai will look to drive web3 education, entertain its clients, and create a sense of community. In light of this, Morningstar Ventures has announced that educational programs, private events, and monthly gatherings will take place in the gallery once it opens.
The artists who exhibit their works in the gallery will also enjoy massive amounts of exposure. Meanwhile, the use of modular technology within it will also allow organizers to change the displayed works with relative ease. As such, a slew of exhibits and artists may find a home at 37xDubai.
The company behind this gallery was founded by Danilo S. Carlucci and Arut Nazaryan, who are Dubai-based entrepreneurs who were early adopters of web3. Now, they have teamed up with Clemence Cazeau, the 37xDubai CEO, to bring the benefits of web3 to the art world.
As Cazeau explains, "The design and architecture of our gallery are highly sophisticated, filled with state-of-the-art equipment, interior, sound, and lighting infrastructure. We've hand-picked and meticulously selected every element of the space to ensure that the 37xDubai gallery and its exhibitions are presented in an unforgettable fashion to every one of our visitors."
Source NFT plazas