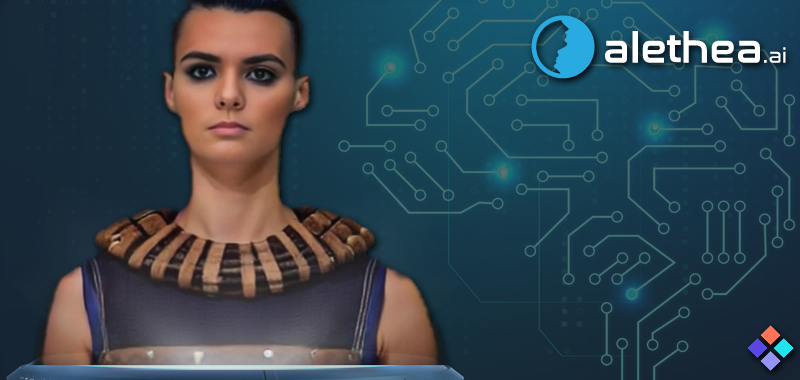 Alethea AI has partnered with Polygon to bring forth interactive, AI-powered NFTs, which will allow users to create NFT avatars by entering text-based prompts. According to the official statement, this project will enable "anyone to rapidly create, train, and trade AI characters as NFTs on Polygon."
Dubbed CharacterGPT, the project offers something unique compared to competing tech like Dall-E 2 by Open AI. The Alethea AI creation goes "beyond traditional text to image engines to generate fully interactive and intelligent AI characters with a single-line prompt in natural language."
To mint these highly interactive NFTs, you need to visit mycharacter.ai using the Polygon dApp. The dApp has been developed by Alethea AI, which created a digital version of Polygon cofounder Sandeep Nailwal to launch it. According to the people behind the creation, the Sandeep's NFT is "a 1/1 AI collectible that is modeled on his writings, public statements, and interviews."
A video published by CryptoSlate shows the AI-powered NFT in action as Nailwal answers various questions based on his past opinions. The NFT is also features a gold checkmark, acting as a validation mark.
What Does The Future Hold For AI-Powered NFTs?
The NFT seems quite impressive and presents an exciting future for the Web3 space. That said, Alethea is utilizing "AI protocol: a property rights and ownership layer for generative AI that is now live on Polygon."
In a statement, Nailwal notes, "I have seen firsthand how Alethea AI has developed this technology over the last few years and through their CharacterGPT AI engine." Therefore, his team is excited to "continue supporting Alethea as it builds on Polygon and to bring the power and potential of generative AI to the thriving ecosystem."
AI has gained lots of traction since the invention of Generative Pre-Trained Transformer (GPT). An autoregressive language model that uses deep learning to produce human-like text, with every new version capable of doing more.
As a result, Ahmad Matyana, the COO of Alethea AI, believes the use cases are many. As for their CharacterGPT, these include allowing users to "create interactive, intelligent characters that could serve as their AI companions, digital guides, or as NPCs in games." Also, public figures can create digital twins of themselves "to serve as digital companions for their fans."
In addition, these digital assets can be trained to be used in the metaverse, in games, sports stadiums, museums, and other avenues to interact with users as virtual guides, and so forth.
Give it a whirl >> Here
Source NFT Plazas