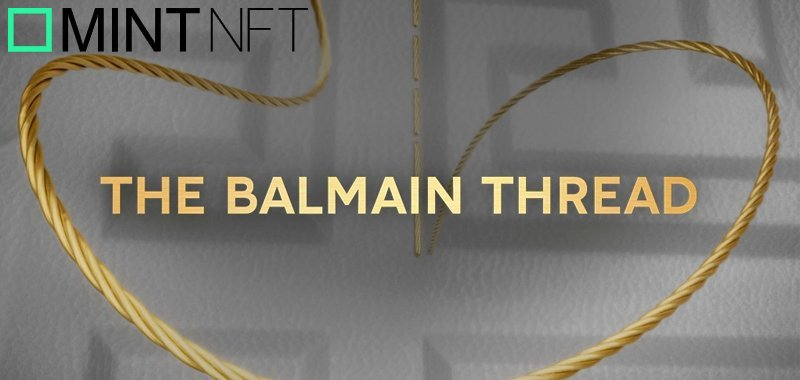 For many people, NFTs serve as a means of access to the web3 and blockchain world. Now, they can also serve as a means of access to the world of high fashion. This is all thanks to high-end designer Balmain who has teamed up with NFT minting platform MINTNFT.
With this partnership, they will be launching "The Balmain Thread" which is a membership club that can be accessed through NFTs.
This collaboration was done on the XRP Ledger and was unveiled during the ongoing Paris Fashion Week. This makes Balmain the first designer to release an NFT-based membership. Members will first be invited to join the club during Paris Fashion Week and 10,000 members are expected to join over time.
Those who are part of the Balmain Thread will have access to in-person events, voting rights, surprise releases and community engagement. According to the management of Balmain, this development ties into its vision of an unbroken story and future NFT releases will document the fashion house's evolution.
"[..]my goal has always been to ensure that this house's designs are timeless and tied together by a unifying thread. And it's important to never break that thread—because the moment that happens… well, that would mean that you've failed. That would mean that you haven't been able to extend a clear vision or advance a distinct aesthetic," says Balmain Creative Director Olivier Rousteing.
Source NFT Plazas