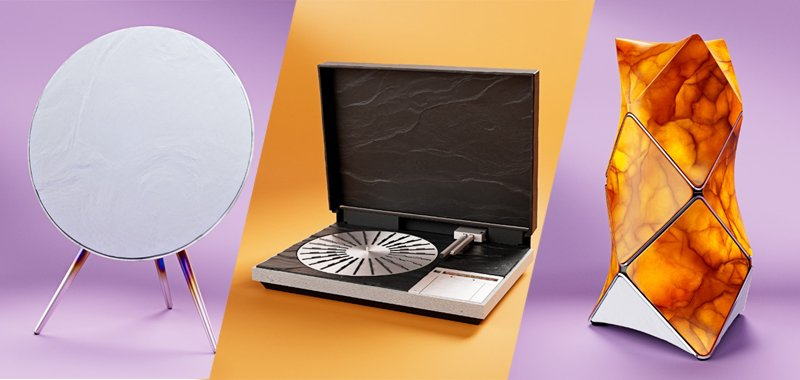 Manufacturer of premium grade audio equipment, Bang & Olufsen, has taken its first tentative steps into Web3. As a result, preparing 'The DNA Collection,' a 1,925 strong NFT collection featuring its highly respected brand.
Arriving at 5pm CET on November 17, the NFTs will include digital renditions of its most iconic designs, including the legendary Beogram 400 turntable, and Beoplay A9 and Beolab 90 speakers and all algorithmically generated from a series of artistically rendered components.
To add a little extra weight to proceedings, Bang & Olufsen has employed the services of several great artistic talents. With designs provided by the likes of Hackatao, Thomas Lin, Shavonne Wong and the Bang & Olufsen Design Studio. Therefore, doing justice to Bang & Olufsen's trademark ageless style.
Collectors can purchase NFTs at the grand sale, with an initial set of designs revealed shortly afterwards. Later down the line however, owners will receive an 'art vial,' which they can then merge with their DNA collection NFT to transform the original item into a new collectable featuring designs from the participating artists.
A third phase of the project will also include a musical update to the NFTs via a 'music vial,' in addition to token-gated experiences and a Metaverse-ready, 3D version of the digital collectible.
Source NFT Plazas