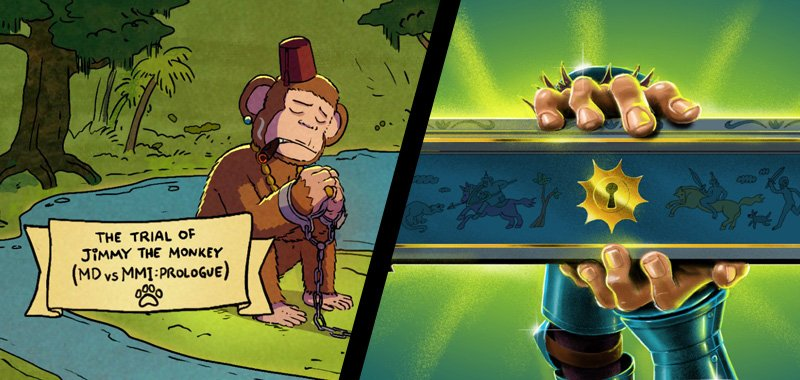 Over in the Bored Ape Yacht Club (BAYC) world, a long-forgotten mystery has begun to unfold. This Christmas, the enigma of 'Jimmy the Monkey' and his criminal escapades will dominate the world of ape-themed NFTs.
In September 2021, BAYC released a copy of its 'roadmap 2.0', essentially providing an updated version of its plans for the future of the BAYC community and its simian ecosystem. Sat in the top corner, users will find a forlorn manacled ape accompanied by the words 'The Trial of Jimmy the Monkey'.
Then, as the American contingent slumped into their Thanksgiving dinner-induced comas, BAYC dropped a bombshell. They revealed via a cryptic tweet that 'The Trial begins this Christmas', accompanied by an image depicting a pair of ape hands clasping an intricately designed box. The Tweet resulted in a frenzy of monkey-based speculation as to what all this could mean.
Furthermore, eagle-eyed collectors have also unearthed a 'Jimmy' reference in the description of the BYAC companion collection, 'Bored Ape Kennel Club' (BAKC). They hint at some despicable crime enacted at the loyal cartoon hounds. This resulted in a flurry of trading activity within the BAKC collection in anticipation of some unrevealed utility.
Source NFT Plazas