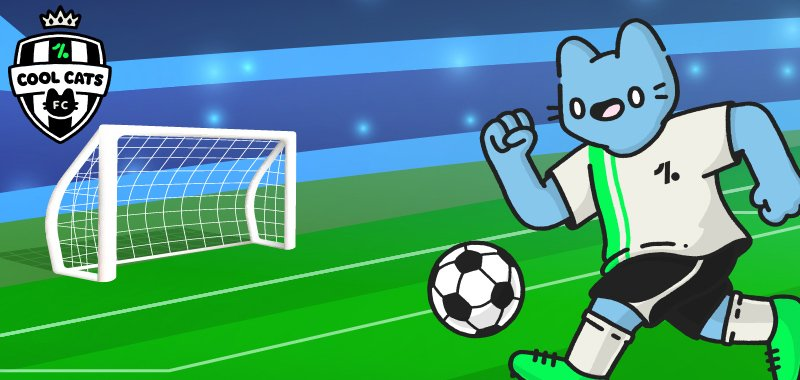 Cool Cats, Animoca Brands, and OneFootball Labs recently announced the launch of its new Cool Cats FC NFT collection. This 4000-piece, Ethereum-based collection offers holders a plethora of football-themed benefits.
The Cool Cats FC collection whitelist will open at 5:00 pm (EST) on November 17, 2022, and will end at 5:00 am (EST) on November 19, 2022. Of the 4,000 NFTs, 1,900 will be available for Cool Cats, Cool Pets, and winners of pre-mint giveaways at a price of 0.069 ETH. Another 1,600 NFTs will be available during the public mint at a price of 0.1 ETH.
The last 500 NFTs will be kept aside for community events and team drops. This release is being timed with the arrival of some of the biggest events in the football calendar. Those who are lucky enough to get their hands on one of the NFTs can enjoy autographed merchandise, player meet-and-greets, VIP experiences, and many more perks.
As Stephen Teglas, the CEO of Cool Cats says, "We are excited to partner with Animoca Brands and OneFootball Labs on the innovative Cool Cats FC collection, which brings Cool Cats and Cool Pets holders together in celebration of the upcoming global football/soccer tournament season. With the opportunity to cheer on national teams and earn exciting IRL experiences and products, fans get to enjoy a truly unique experience that money cannot buy."
Source NFT Plazas