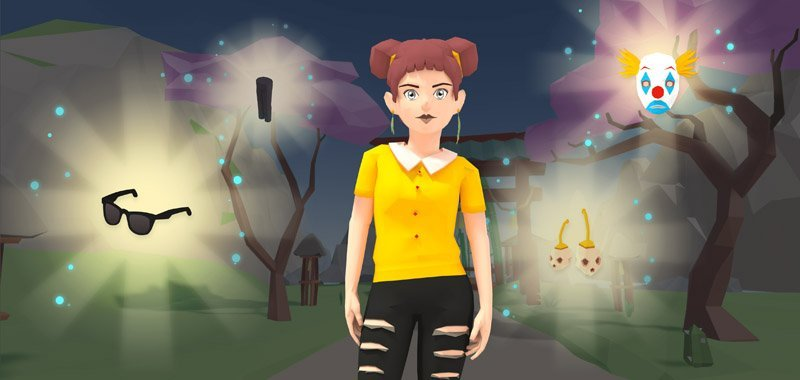 Fashion is a tool for building your identity. It works in the real world, and it also works in the virtual one. Virtual identity has no limits, as fashion in the metaverse has no limits in gravity, creativity, or fit. With time, gaming skins became wearables, and more traditional fashion creators, graphic designers, and 3D creators joined the metaverse scene.
Just recently, Decentraland held the first virtual Metaverse Fashion Week ever, attracting fashion lovers from all around the globe. And with participating in the metaverse spaces, there was an enormous need to personalize digital avatars with no limits. As a result, wearables have become a way to express one's personality and stand out from the crowd like in the real world.
What is a Wearable in Decentraland, and How to Own it?
A custom wearable lets you personalize your avatar. It's like a good old-fashioned Sims game where you can choose different accessories and clothing for your character. Only in Decentraland, you can buy it, hold it in your collection, and wear it on special occasions.
There are many different wearables to choose from, and as it is today, the Decentraland marketplace offers many options for its local currency, MANA. Don't worry, if you're bored with your outfit, you can always re-sell it on the secondary market. By default, Decentraland wearables are minted on the Polygon/Matic sidechain so users can mint, buy, sell, or transfer items without having to pay gas fees.
Find your favorite outfits on the Decentraland Marketplace or on OpenSea.
How Much Does a Wearable Cost?
One of the wearables creators for Decentraland, Yannakis, wrote that "if you compare it to creating assets for a game, wearables are 10 times easier. The technical aspect is super easy and the financial is not bad at all."
In his recent Twitter post, he added, "I've published 6 collections myself (2 of which were not meant to be sold), cost – 600 MANA, sales – 1,952 MANA, royalties – 11.53, net earnings – 1363.5 MANA."
At the time of writing, publishing a wearable for the creator still costs 100 MANA, despite the recent voting that it should cost more. An adjustment of the wearable submission fee from 100 MANA to $500 USD was originally scheduled for May 26. On May 26, Decentraland's official Twitter account announced that the implementation was postponed. 
For more detailed instructions on creating a wearable, read the Decentraland blog entry.
Wearables Creators to Follow
Wearables creators are really most active on Twitter, and it's probably the best place to look for them. One of the most noticeable creators, Doki, offers a wide range of wearables, from her iconic Doki shoes to ombre bubble pigtails. Other cool creators to watch in Decentraland are: JTV, DOCTORdripp, Cyclopa, and Fractilians.
Wearables holders are usually nourished through giveaways and special drops, but also sometimes, it could be a pass to an exclusive community.
The most interesting thing to see will be how creators will evolve. For now, there are a couple of creators who are combining digital with the physical. My guess is that eventually, they will undoubtedly become the digital fashion houses of the future.
Source NFT Plazas