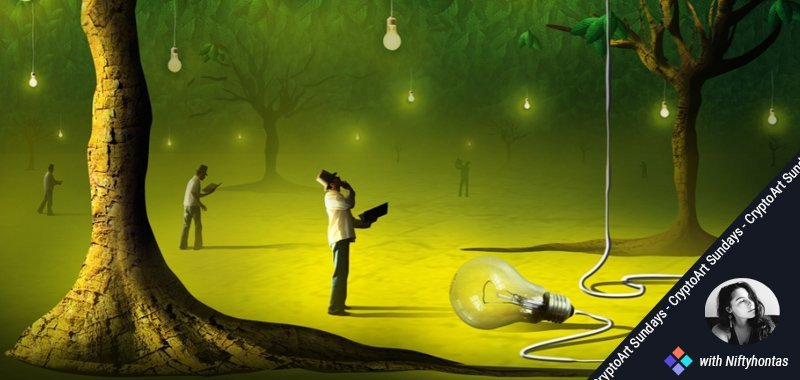 Welcome to CryptoArt Sundays! I'm so excited to show you the work of Marcel Caram this week. I spontaneously discovered his work on MakersPlace, and I knew right away I had to interview this super talented artist!
Marcel is a surrealist artist, based in Brazil and working exclusively with digital media. His artworks are inspired by the great masters of surrealism such as René Magritte, De Chirico, and Dalí.
So let's get to it and find out more about his NFT journey and feast our eyes on some magical art!
How did you find out about the NFT space, and what attracted you to create your own NFTs?
I found out about the NFT space after reading a report about the sale of a Beeple NFT at auction. As I've been doing digital art for a long time I realized that it would be a good opportunity to sell my works.
How often do you create?
Daily. Full-time.
What is your creative process?
My creative process is varied. Sometimes I create completely digital art without using images.
Sometimes I do image manipulation and use shadow and light techniques to create the ambience of the final art.
I always do a lot of experimentation until I get to the final result.
Are there any CryptoArtists you would love to collaborate with?
Yup. There are good artists in this universe. I will name just a few. Andreas Lilja, Reinhard Schmid, Gala Mirissa.
What do you think the future of CryptoArt will look like?
I see a promising future. A new space for artists from all over the world to trade their arts directly with collectors without intermediaries.
What are you currently working on?
I'm a full-time artist. I'm creating new arts.
Where can collectors find your work?
Collectors can find my work on MakersPlace.
Source NFT Plazas