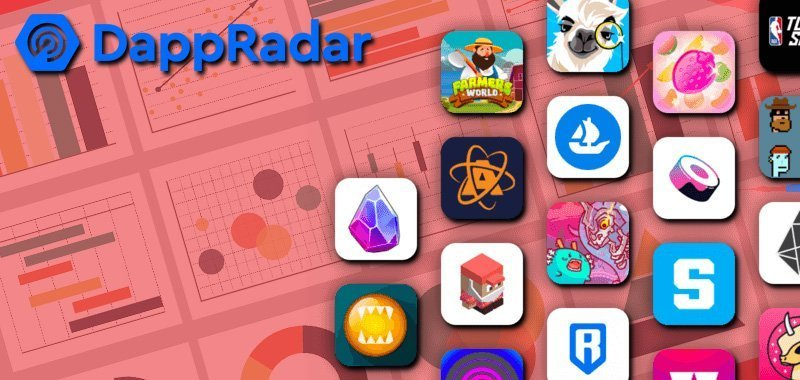 Decentralized app store, DappRadar, has returned with another of its incredible industry reports, within its pages, providing an in-depth analysis into the wider crypto market as it happened in Q3 2022.
Through its impeccably researched publication, DappRadar has identified a general upwards trend. However, still seeing the total market cap sit marginally below the elusive $1 trillion mark. Despite this, crypto has responded favourably to the ongoing bear market, as the general economy remains dogged by high interest rates and a looming recession, with the overall crypto market cap increasing by 8.5% since July.
Yuga Labs Dominates the NFT Sector
At odds with the less informed media, NFTs continue to perform well, with an impressive 21.9 million trades recorded in Q3. However, a deeper dive into the metrics sees Yuga Labs' properties account a goliath 46.21% of the entire NFT market.
The Ethereum Merge Shakes Things Up a Little
Towards the end of Q3, the long-awaited Ethereum merge arrived to shake the crypto tree. Initially, seeing a 15.75% drop in value for the ETH token, from which it is yet to recover. Its forked counterpart on the other hand, ETHW, has shrunk by a whopping 75% as holders look to sell off their airdropped tokens.
A more significant impact was seen over on the layer 2 side of operations, with a 36% drop in layer 2 transactions recorded since the merge, in addition to a 27% reduction in unique active wallets (UAW). Despite this, both Arbitrum and Optimism have bucked this trend, and seen significant increases, partly off the back of OpenSea's adoption of the two chains.
DeFi on the Road to Recovery
Following the cataclysmic events that unfolded on the Terra chain, DeFi has begun to make its recovery, seeing a modest 2.9% increase in Total Value locked since the last figures published in Q2. As a result, taking the overall figure up to a healthy $69 billion, while the Ethereum chain accounts for the biggest portion with a 69.9% dominance in the DeFi sector.
Positive Signs Throughout the Crypto Industry
All in all, the industry has observed healthy growth since DappRadar's Q2 report, positioning itself strongly as it enters Q4, with both European and US governments highlighting a maturing of the crypto industry by taking the market seriously.
Source NFT Plazas