FVCKRENDER is back, and he is teaming up with the creative marketplace Avant Arte. The latest artwork is two phygital sculptures in his unique futuristic style.  The sculptures – FEEL// and TOUCHED// – are physical artworks with accompanying NFTs. There are 12 FEEL// works for $4248 each and 20 TOUCHED// at $3326. You can purchase these incredible pieces of FVCKRENDER art via the Avant Arte NFT marketplace.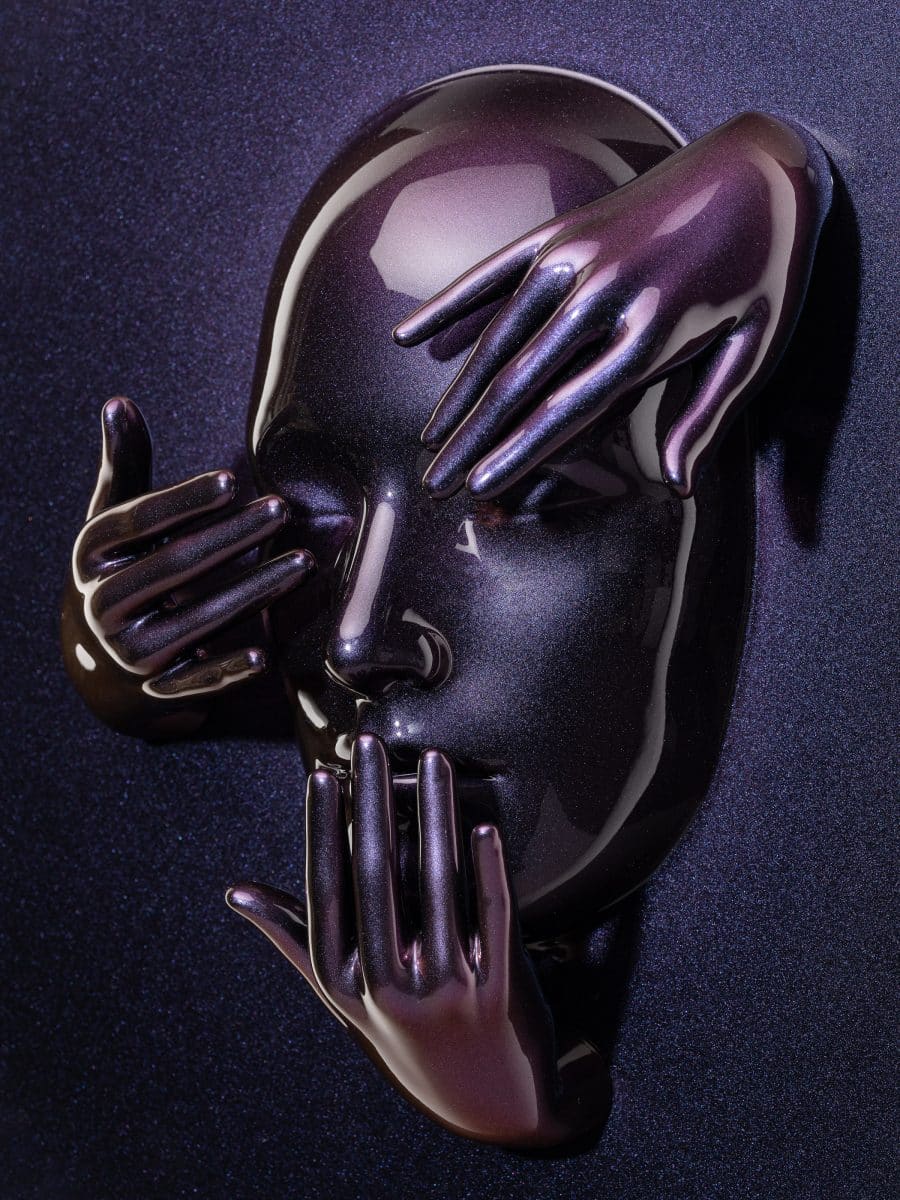 FVCKRENDER teams up with Avant Arte for a new art project
Artist Frederic Duquette, known by the alias FVCKRENDER, is one of the most prominent artists in the web3 space. His FVCK_CRYSTAL project has over 36 million dollars in revenue, and his work has been auctioned at both Christie's and Sotheby's. Moreover, he has worked with huge names such as Dior, Ledger, Supreme, Swarovski, TIME, Spotify, and others.
This self-taught digital artist is one of the most influential artists in the NFT world and has become infamous in the art world. The latest FVCKRENDER project with Avant Arte is his first sculpture work.
Introducing FEEL// and Touched//
The latest artworks by FVCKRENDER are FEEL// and TOUCHED//. Moreover, this FVCKRENDER project collaborates with Avante Arte and differs from his usual work, which is often glowing and colorful.
These sculptures are wonderfully opaque and look into the artist's mind. The artworks share some similarities with another NFT project by FVCKRENDER named SELF HELP, a reflection of a personal crisis by the artist.
"Art is a way to clear my mind. It's a way to celebrate the wins and leave behind the losses," said FVCKRENDER.
Both sculptures feature a trio of outstretched hands, reaching out and smothering a blank face. These are resin sculptures finished in dichroic opal paint. TOUCHED// is a moody shade of violet, whereas FEEL// has a soothing white tone. Finally, on the Avant Arte website, you can find these incredible sculptures by FVCKRENDER and the accompanying NFTs that go with them.
Source NFT EVENING