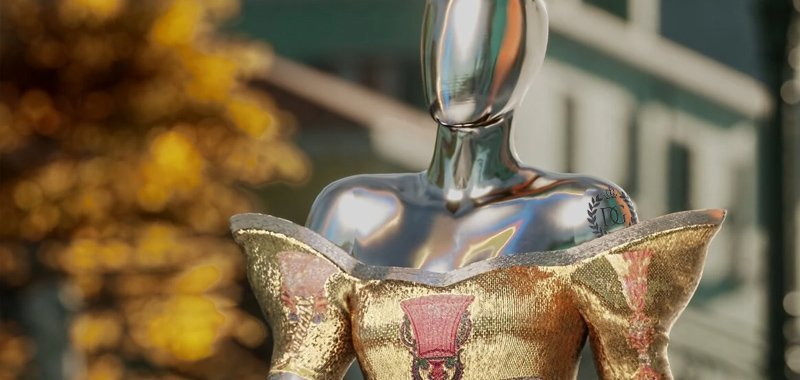 Dolce & Gabbana's much-anticipated Collezione Genesi was an immense success. The collection of nine NFTs sold for a total of $5.65 million on the UNXD platform, making it the most expensive fashion NFT collection ever sold.
The most valuable piece sold for $1.275 million, a green glass suit, which was purchased by London-based e-commerce firm Boson Protocol. Five of the digital outfits were also offered in physical form, as well as a real-life experience such as a fashion trip to the luxury brand's design studios.
All of the NFTs sold were extremely rare pieces, and included clothing items for men and women and "museum-grade" jewelry collections. The NFT collection marked D&G's forward-thinking style and its presence in the technological world.
"It's not about nostalgia," said Dolce in an interview for Luxury London. "Tradition and innovation have been two essential topics for us since the very beginning – when we first started, we were transported by innovation; then we discovered that we still needed our roots. We wanted to understand, in an era like this, where there is a new digital generation, how we might be able to talk and have a better dialogue with our experiences, traditions and the handmade, and combine all of this with innovation."
Other luxury fashion brands to join the NFT space recently include DKNY and Vogue, with Vogue Singapore releasing the first-ever NFT magazine cover in September this year.
Source NFT Plazas