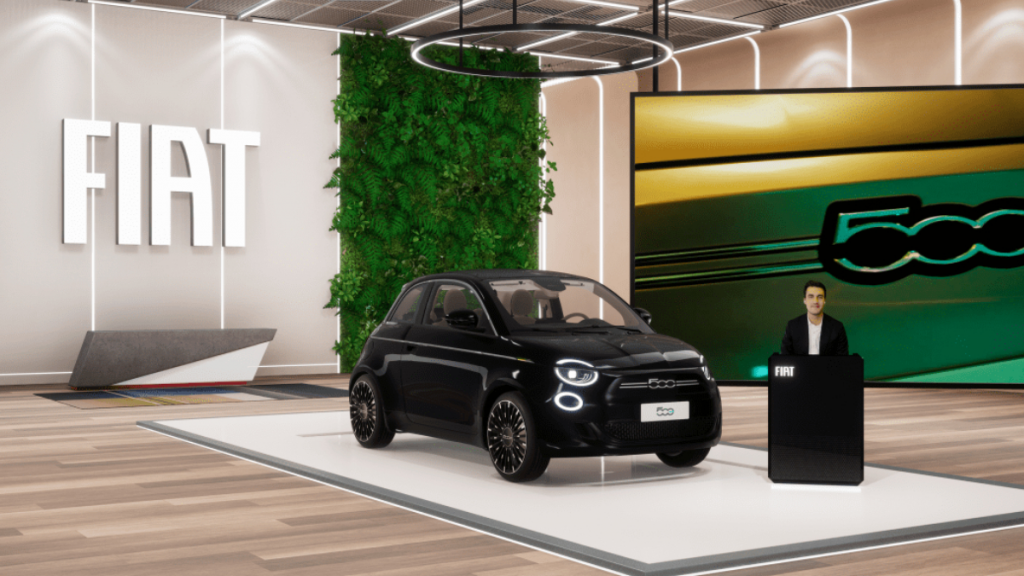 In order to offer a complete sales experience in the metaverse, FIAT claims to have developed the first interactive showroom powered by the metaverse. The FIAT Product Genius is a genuine person who is on hand in the Metaverse Store to respond to any queries from customers.
Customers will be greeted by a Product Genius as soon as they enter the FIAT Metaverse Store who will help them learn more about the company's flagship model, the New 500 La Prima by Bocelli. Customers can observe the car from all angles, learn about its technology, and ask any questions they might have about electric mobility, charging, or other topics.
Users can also get a close-up look at the Infotainment system, as well as the various driving and EV charging modes. They can also change the vehicle's body, color, interiors, and any other desired features, and they can see the changes in real time.
Using the company's immersive tool, it is possible to simulate a driving experience in the New 500 La Prima by Bocelli on La Pista 500, the track on the roof of the Lingotto building in Turin.
Together with Touchcast and Microsoft, who designed the FIAT Brand experience, the FIAT Metaverse Store was developed. Users can access the metaverse using Touchcast's Metaverse-as-a-Service platform on the Microsoft Cloud without the need for VR headsets, avatars, or other hardware.
At the FIAT metaverse dealership, customers can purchase vehicles. The program will cover the whole New 500 portfolio by the end of 2022, and further models and markets will be added by the first quarter of 2023.
According to Olivier Francois, CEO of FIAT and CMO of Global Stellantis, the metaverse showroom will make its premiere in Italy before branching out into other regions.
The Product Genius is available from 9 am to 8 pm, Monday through Friday, and from 10 am to 6 pm on Saturday.
The user can also test drive a vehicle at the nearby dealership, combining a virtual and actual showroom experience.
Source NFT NEWspro