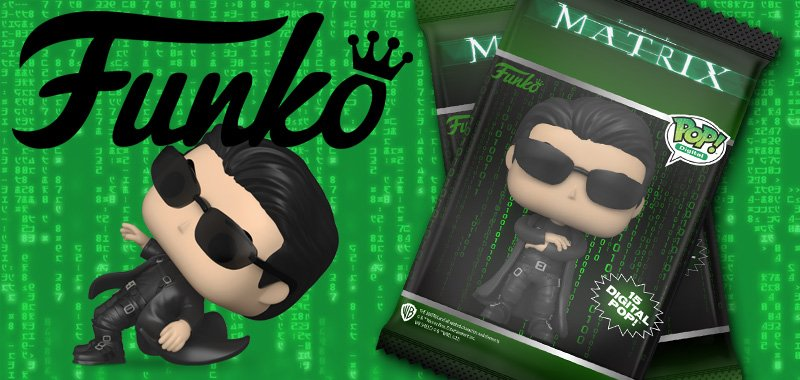 Hit toymaker, Funko, has returned with its trademark top-heavy collectibles. This time, diving into the mind-bending realm of The Matrix to launch a reality spanning set of NFTs.
Hitting the digital shelves at 11am PST on November 15, fans can collect all their favorite characters from the movie franchise, including the ever-aloof Morpheus, despicable Agent Smith and the cool-as-ice Trinity. The cream of the crop however, will feature the hero, Neo, in his now famous bullet dodging pose.
Fans can get their hands on a standard pack of 5 NFTs for $9.99, or a premium pack of 15 for $29.99, each containing a mysterious selection of NFTs over 6 different rarities. Those discovering a 'legendary' of 'grail' tier NFT will then have the opportunity to claim an exclusive vinyl toy of their NFT. Those completing the full set of common, uncommon, rare and epic NFTs can claim an additional IRL physical item.
Redemption for the physical toys will occur 120 days after the initial mint, and will remain open for 30 days. After which, the window will close and holders of the Funko Matrix NFTs will have lost the opportunity forever!
Source NFT Plazas