Launched in 2019, Epic MegaGrants is a program that helps accelerate creative, noteworthy and innovative projects built in and around Unreal Engine, as well as those that enhance the open source 3D graphics ecosystem.
Grease Monkey Games joins a line-up of Epic MegaGrant recipients spanning more than 89 countries. The MegaGrant will be utilized to help fund the development of new drift physics in Torque Drift 2, which will enable the company to produce its most immersive and true-to-life motorsport game yet.
Torque Drift 2 is the newest addition to Grease Monkey Games' popular motorsport game portfolio and the REVV Motorsport ecosystem. The game represents the next generation of motorsports products leveraging blockchain technology, where fully functional and playable NFTs are a core feature used to deliver true digital ownership of game assets to players.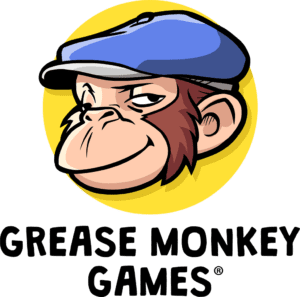 About Grease Monkey Games
Grease Monkey Games, a subsidiary of Animoca Brands, is an Australian video game studio established in 2013 in Melbourne. The company was formerly known as League of Monkeys. Founder and CEO Arran Potter has a wealth of experience in creating visual effects and video games, and has worked on high-profile commercials and films since the early 2000s. Originally a contract-based company, Grease Monkey Games began developing and publishing its own original IP games in 2014. Since then, the growing team of game makers and motorsport enthusiasts has published the successful motorsport titles Torque Burnout and Torque Drift, which have more than 45 million downloads globally, and is developing the new title Torque Drift 2. For more information visit www.greasemonkeygames.com and follow us on Facebook, Instagram, or LinkedIn.
About Animoca Brands
Animoca Brands, a Deloitte Tech Fast winner and ranked in the Financial Times list of High Growth Companies Asia-Pacific 2021, is a leader in digital entertainment, blockchain, and gamification that is working to advance digital property rights and contribute to the establishment of the open metaverse. The company develops and publishes a broad portfolio of products including the REVV token and SAND token; original games including The Sandbox, Crazy Kings, and Crazy Defense Heroes; and products utilizing popular intellectual properties including Disney, WWE, Snoop Dogg, The Walking Dead, Power Rangers, MotoGP™, and Formula E. It has multiple subsidiaries, including The Sandbox, Blowfish Studios, Quidd, GAMEE, nWay, Pixowl, Forj, Lympo, Grease Monkey Games, Eden Games, Darewise, Notre Game, TinyTap, and Be Media. Animoca Brands has a growing portfolio of more than 340 investments, including Colossal, Axie Infinity, OpenSea, Dapper Labs (NBA Top Shot), Yield Guild Games, Harmony, Alien Worlds, Star Atlas, and others. For more information visit www.animocabrands.com or follow on Twitter or Facebook.
Source NFT Culture