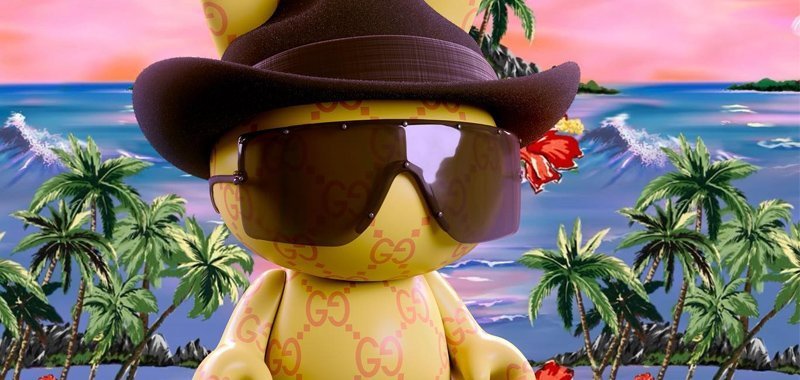 Global entertainment brand, Superplastic, has announced the final instalment of its Gucci collaboration, so holders of its infamous SUPERGUCCI collection may find a welcome surprise lurking in their wallets.
Back in January, the venerable fashion house teamed up with the insatiable Web3 company. Together they launched a highly stylized NFT featuring Superplastic's on-point digital character, Jankey, resplendent in Gucci's trademark designs. Now, Jankey's partner in crime has arrived on the scene in the shape of a tremendous airdrop.
Those holding one of the original NFTs at the time of the snapshot will see their wallets graced with the new collectible. Therefore, completing the anarchic duo as they prepare to inflict their own brand of mayhem on the blockchain. In addition, holders will also qualify to redeem a high quality handmade ceramic sculpture direct from the Bitossi factory in Italy.
Since its initial launch, the SUPERGUCCI collection has elevated itself to one of the most desired NFTs on the market. As of writing, amassing over 6300 ETH ($10m) in total volume, and a healthy floor price hovering around the 1.2 ETH ($2k) mark.
Source NFT Plazas