Leo Villareal is an American artist and programmer who is known for his use of light and technology in his art installations. He is best known for creating the Bay Lights, a large-scale light sculpture that was installed on the San Francisco Bay Bridge in 2013. Villareal has also created other notable works of public art, including the Multiverse at the National Gallery of Art in Washington, D.C., and The Bay Project, a series of light installations on the San Francisco Bay.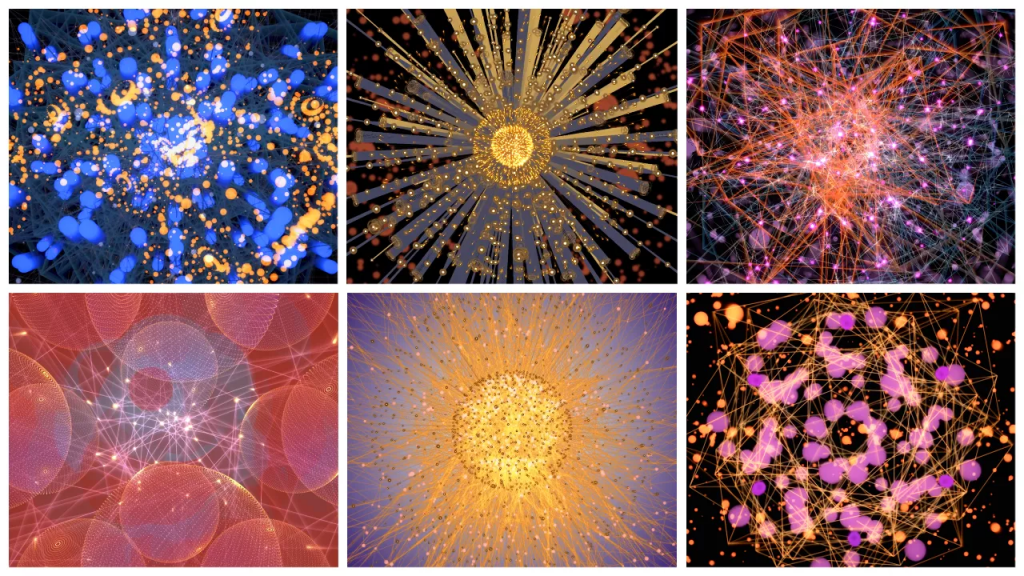 The project is his second foray in to NFTs, following up on the previous Art Block launch in 2022. The drop, currently in its second phase may sell out before the public sale goes live December 8th.
Cosmic Bloom Details
Cosmic Bloom is a brand new collection of NFT by Leo Villareal. It is the second part of his Cosmologies series. In this series he explores the idea of cosmic cycles and how they affect our lives. He also explores the concept of infinity and what it means to us. His work is inspired by nature, science, astronomy, biology, and mathematics.
Cosmic Bloom is a brand new collection of NFT's by Leo Villareals and is the second part in the artist's 'Cosmologies' series. The series began back with 'Cosmic Reef' which was made in collaboration with ArtBlocks. The compositions of Cosmic Reef were entirely abstract, in constant movement, and were non-repeating. These works were inspired by organic and biological structure, as well as stellar phenomena such as sunspots and solar flares.
Cosmic Bloom is composed in a series of generative layers or Folds drawing either from a three layer and four layer system. The first two framing or background layers set the tone and ambience of the work – these are Energy and Field. The foreground is designed as an more opaque layer (Response) to accent the main structure of the piece found in the Flora layer.
The Flora trait is the main visual system for the piece. Here the artist was influenced by the geometric and aesthetic structures of 9 individual plants:
Pitaya
Plumeria
Euonymus
Yucca
Echinopsis
Heliotrope
Arbutus
Salvia
Helianthus
Collected together as a set, they constitute the full creative vision.
*Disclosure. NFTCulture Team member Michael supported Leo Villareal and Outland with smartcontract work for their launch.
Source NFT CULTURE