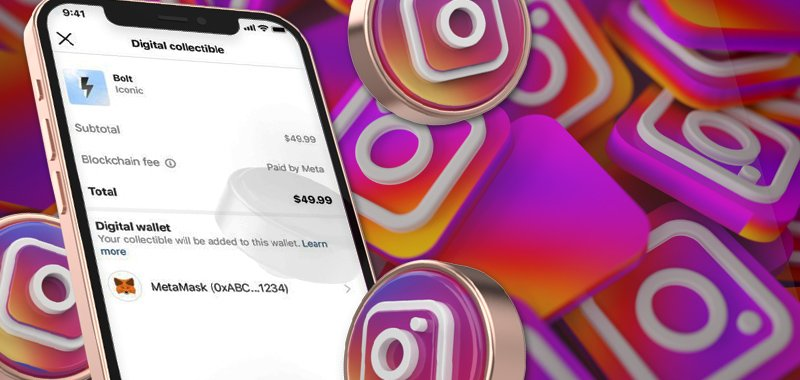 Meta has continued on its relentless march into the cutting-edge realm of the blockchain. This time, announcing it will add NFT minting and trading capabilities directly within Instagram.
Over the last year, Meta has led a significant charge as it looks to gain a dominating position in Web3. First, changing its company name to reflect its broader intentions, then, integrating NFT sharing tools within its flagship Instagram and Facebook products.
Now however, as its plans gather momentum, the unstoppable tech giant has gone a step further by adding a new set of tools that will allow users to mint and trade Polygon NFTs within the Instagram framework. So, as with its now standard deployment protocol, Instagram will first allow select users to test the new function before rolling it out to the wider world.
In order to gain traction within a hugely competitive industry, Meta will forgo any fees for the service until 2024. However, any app store charges, such as Apple's ludicrous 30% 'commission,' will still apply. A crippling platform fee that users can presumably circumvent by accessing the service through Instagram's web client.
Source NFT Plazas